Clearstream vs Text In Church
On the surface, Clearstream and Text In Church are pretty similar. You can send mass texts to your church and create automated workflows for following up with guests. As you dig deeper into our product, you'll quickly see what sets Clearstream apart from Text In Church and every other texting provider. Along with the product, our customer support and pricing is unmatched.
New plants to many of the largest and most influential churches in the U.S. rely on Clearstream for their text communications.
Product
Our platform is extremely fast, easy to use, and beautiful to look at. It's not bloated with unnecessary features and our back-end can handle enormous payloads. Compare Clearstream to any other platform, you'll very quickly see.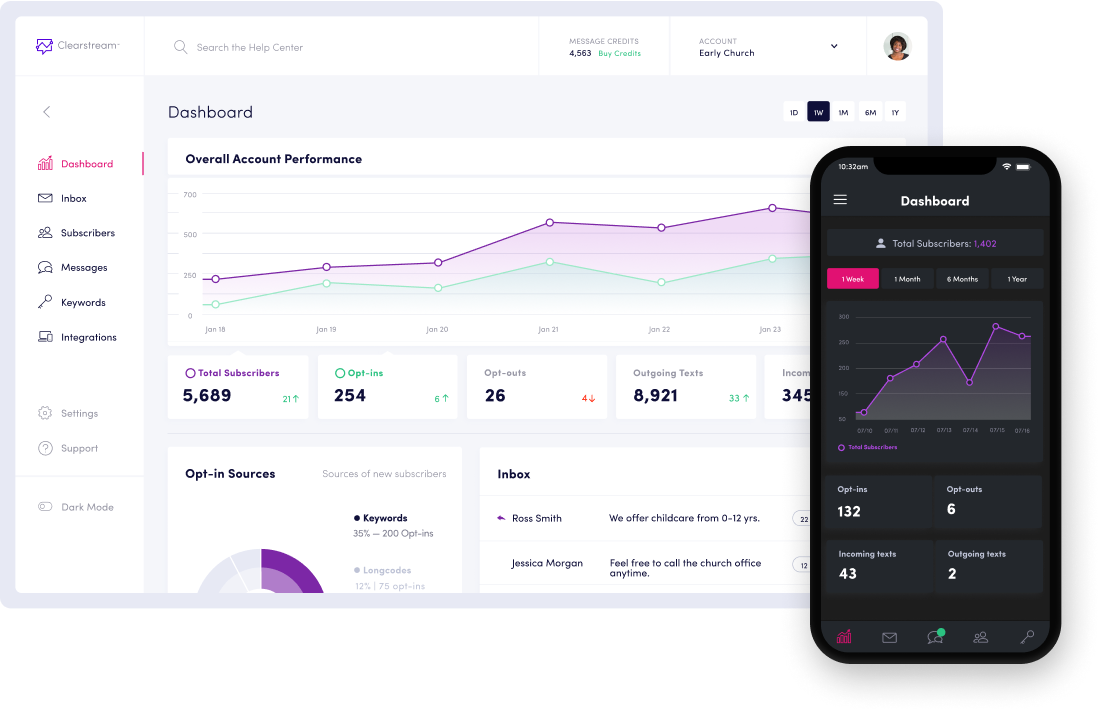 Integrations
We have deep, two-way integrations with Planning Center, Rock RMS, and CCB/Pushpay. We sweat the details and are painstakingly thorough in our testing. The setup is simple, we prevent duplicate profiles, and things work like you'd think they would. For a full list of integrations and what they can do, go here.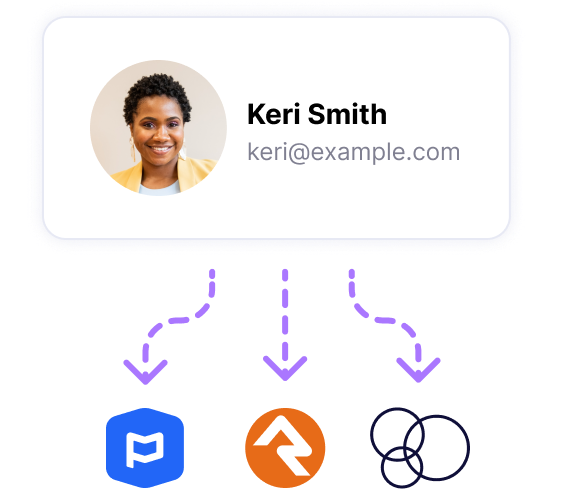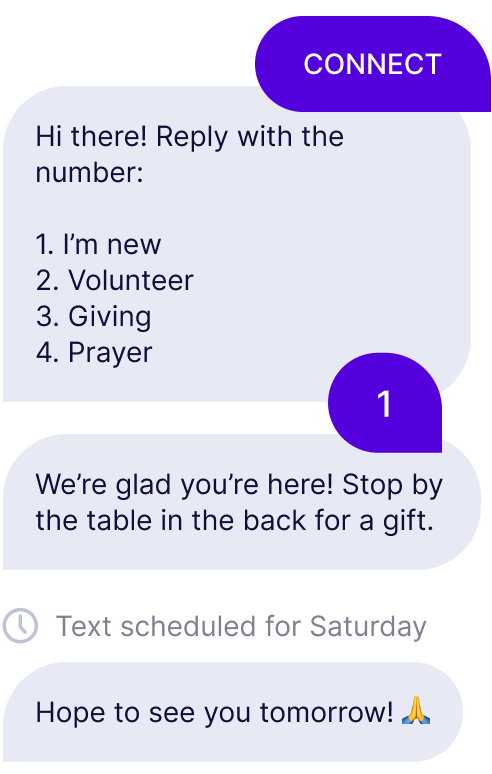 Pricing
Our pricing is easy to understand and more affordable than almost all of our competitors. We have never raised our prices, and we've even decreased them! For a side by side comparison just scroll to the bottom of this page.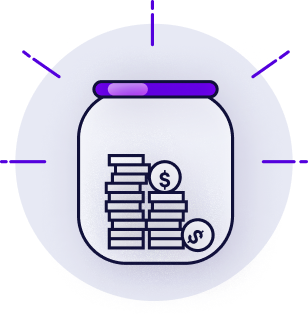 Support
Our team is extremely knowledgeable and insanely fast. Live chat, email, phone calls, and Zoom calls are included in every plan. We're available 7 days a week, year-round, and during normal business hours our response time is usually less than 3 minutes. Hit the live chat to try it out.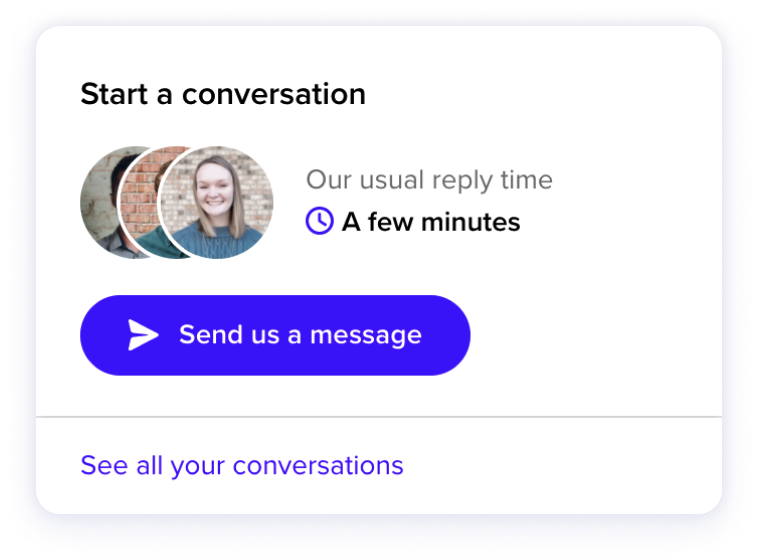 Short codes
Clearstream is a vetted top application provider with the Short Code Registry, the registrar for all U.S. short codes. Short codes are the single-best option for mass texting, and ours average around 300 messages per second. If you need a short code, Clearstream is a no brainer.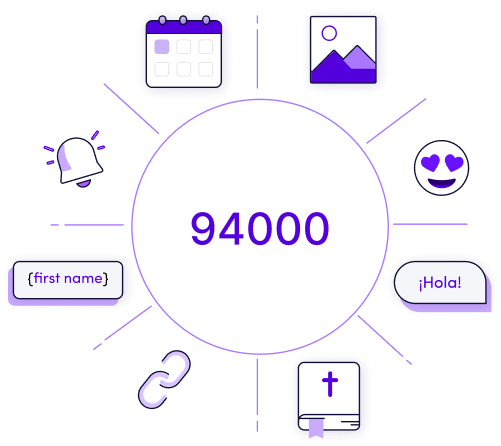 Metrics
View real-time, filterable, transparent metrics. See how fast your messages are sending, replies, opt outs, and we even show you message failures (yes failures happen, and we don't hide that data). Get a weekly report every Monday morning and pull custom reports at any time to view granular data in a CSV file.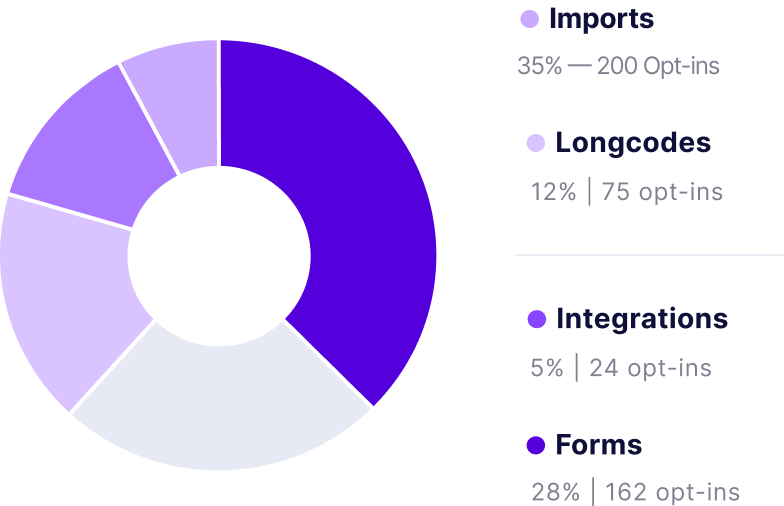 Customer Review
"I've used two other texting platforms, and Clearstream is hands down the best in every category. Usability, useful updates, clean and modern look, functionality, 3rd party integrations, pricing, tech support."
Clearstream vs Text In Church
| | Clearstream | Text In Church |
| --- | --- | --- |
| | | |
| | | |
| Unlimited Keywords | | |
| | | |
| | | |
| Automated Workflows | | |
| | | |
| | | |
| Plan My Visit | | |
| | | |
| Personalized Messaging | | |
| Picture Messaging | | |
| Send URLs | | |
| Two-Way Texting | short codes and long codes | |
| Templates | | |
| Multiple Users | | |
| Email | | |
| Metrics | | |
| Unlimited Lists | | |
Pricing Compared
| | Clearstream | Text In Church |
| --- | --- | --- |
| 1,500 credits | | |
| 2,500 credits | | |
| 10,000 credits | | |
| 17,500 credits | | |
| 25,000 credits | | |
| 100,000 credits | | |