Slack
Slack is an all-purpose communication platform designed for the workplace. And Clearstream's integration brings your Slack messages and your Clearstream texts together. Receive, view, and respond to incoming texts from within a specific channel in your Slack account.
Receive Slack notifications for incoming texts
When someone texts in to your Clearstream account, you'll receive a notification in the Slack channel of your choice. The notification includes the subscriber's name, number, and the text itself. You can also choose to use Slack threads so ongoing conversations stay organized.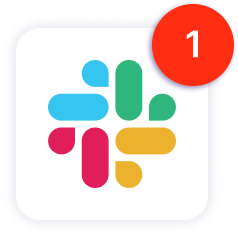 Respond to texts in Slack
Respond to any incoming texts within your Slack channel, just like you would from your Clearstream inbox. Any replies you send from Slack will automatically show in your Clearstream inbox, and if someone responds in your Clearstream inbox, it will also show up in Slack.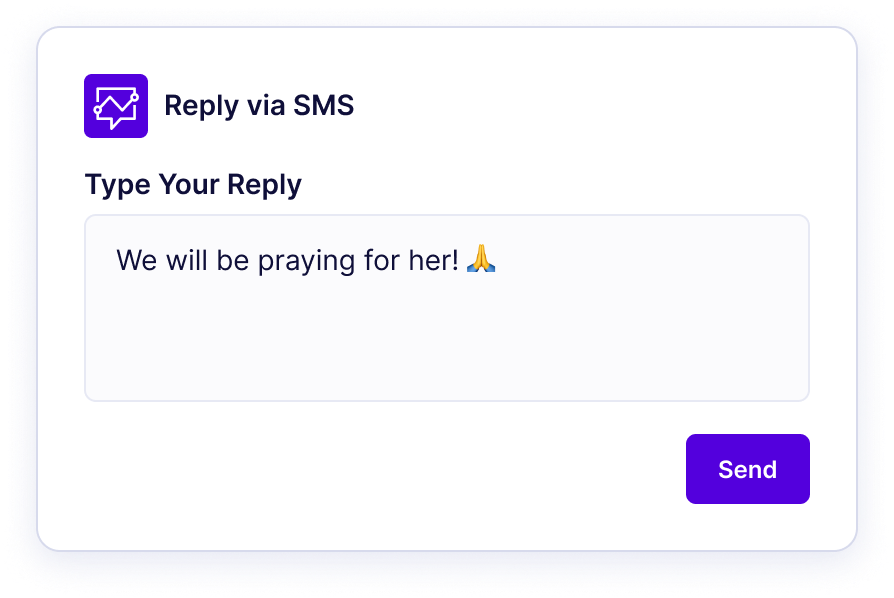 View message context
Every Slack notification has a "View Context" button that will show the full context for any incoming text. You can quickly see recent text history for a number to help you respond appropriately — without leaving Slack.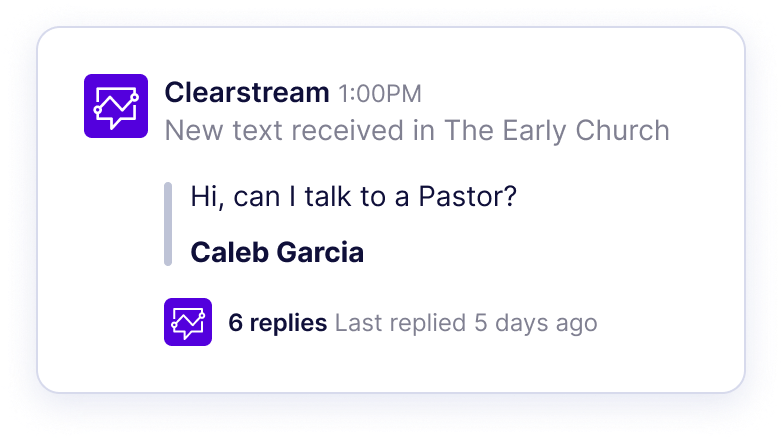 Archive threads
When you've finished a conversation, archive the thread from inside your Slack channel. The conversation will also archive in your Clearstream inbox.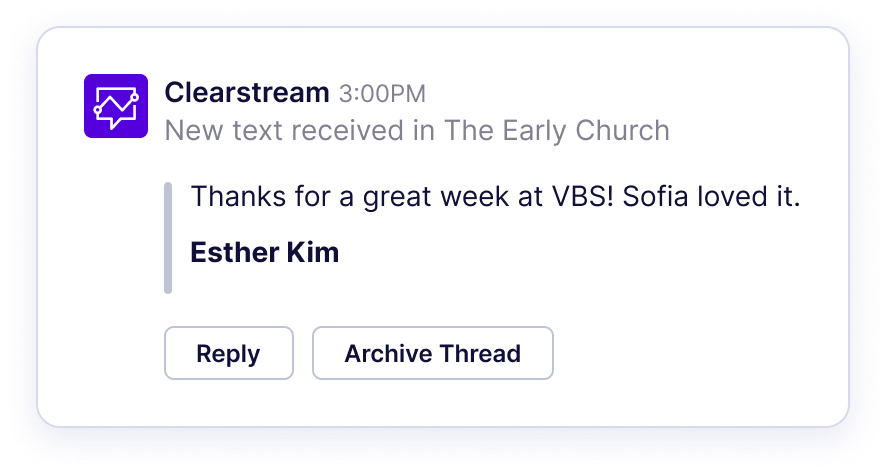 Start Your Free 30-Day Trial
Killer customer support on every plan. No contract, setup fees, or pushy sales tactics.