A texting service for nonprofits
Connect with donors, create campaign workflows, and fundraise using a platform built to handle nonprofit communications. Full-scale automation, intuitive features, great pricing, and the best customer support around.
New plants to many of the largest and most influential churches in the U.S. rely on Clearstream as their texting service.
Overview of Clearstream
PDF
Download. Print. Share with your team.
Text and email stakeholders
Stakeholders are the backbone of your organization. Keep them in the loop by sending weekly or monthly updates. Send a text, record a video, or write an email. Your plan also comes with a registered A2P 10DLC number. This means you can mass text from a local number without paying any of the costs associated with wireless carriers.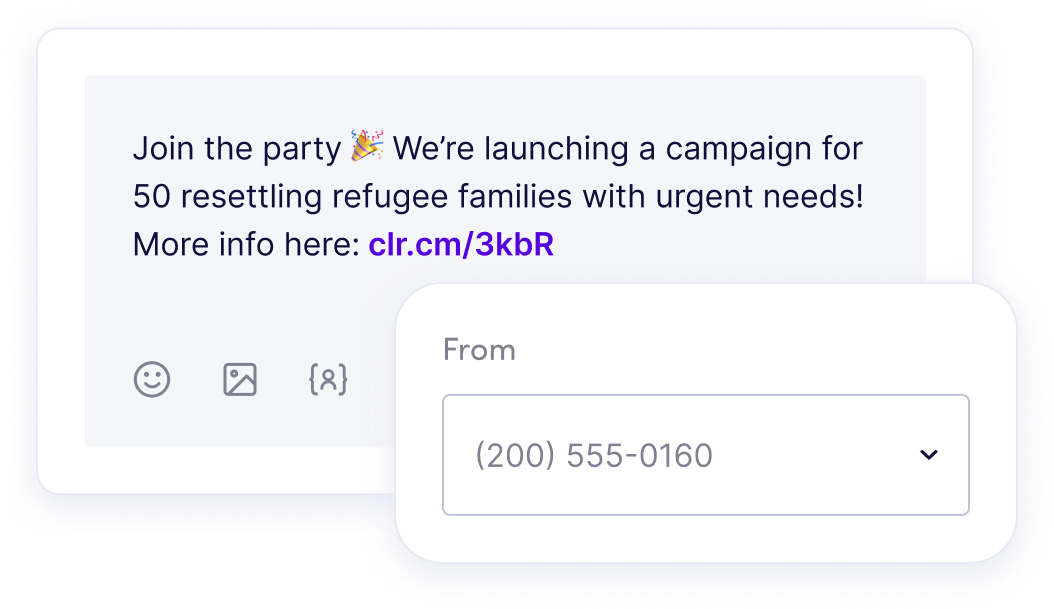 Receive text donations
We partner with Simple, so collecting donations via text is easy. Collect one-time gifts or recurring statements. "Text DONATE to 917-xxx-xxxx."
Don't have a Simple Donation account? No problem. Send a unique link with your organization's name, and have people donate from your website's landing page.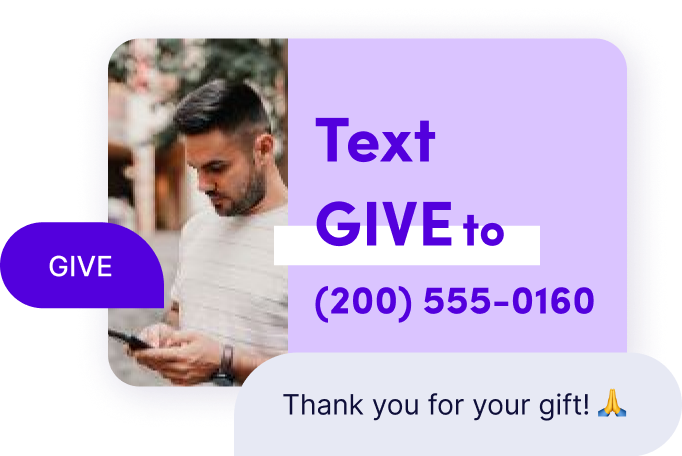 Customer Review
Clearstream is easy, trackable, and highly effective, while increasing engagement and generating a quick response to links. Texting is simply part of a multi-channel approach to increase engagement and ultimately loyalty among our constituents. We should see this continue to result in more results in terms of the key drivers for our ministry: foster homes licensed, event attendees, and donations.
Start a texting campaign
Raise awareness for your cause by texting important dates, information, and calls to action over a period of days, weeks, or months. People can opt-in to your communication lists on their own, or you can manually add current donors and volunteers. Build out steps within your workflow to auto-send text menus, and use conditional branches to design unique user experiences.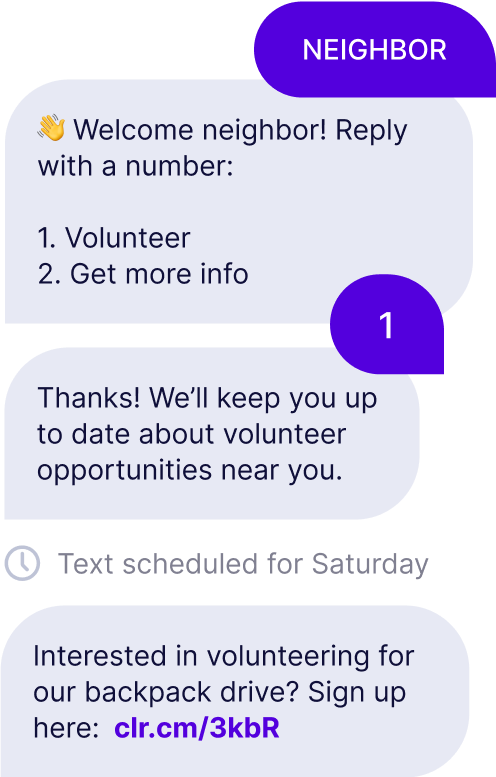 Engage during events
Use polls to engage during events or conferences. Vote on new fundraising ideas or budget approvals. Have people join through a keyword or send a poll in a mass text. Show live results on the screen.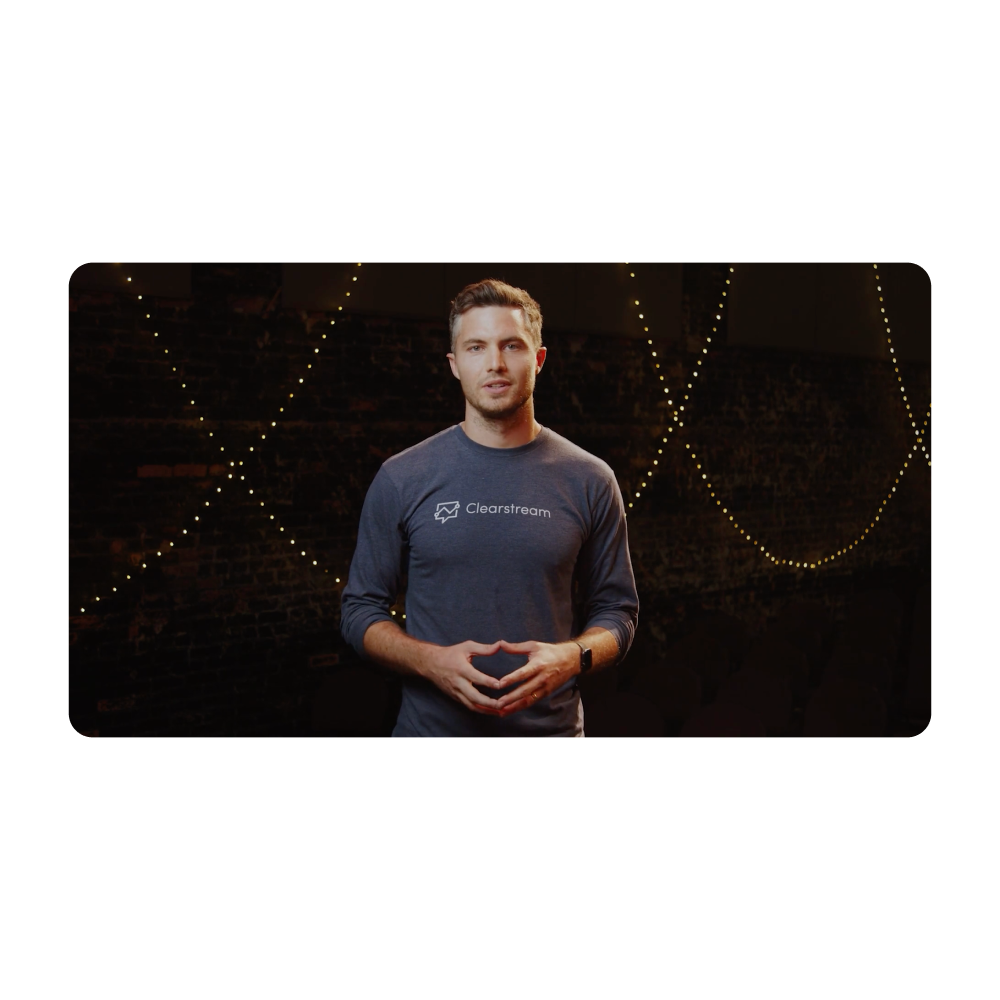 Customer Review
To drive culture and maintain best practices, and be volunteer-intensive and faith-financed, we message snapshots via text and email. For events, we prompt people to text a keyword to register, or at fundraising events, we have people text a keyword and auto-reply with a giving link. When COVID hit, we had to do our event online, so Clearstream was great for texting updates and promoting a call to action to give. 
Collect valuable donor data
View in-depth donor metrics, like how many times text-to-give keywords are used, how many times campaign links are clicked, and how many donors are opting-in to your texting lists, as well as how they're opting-in.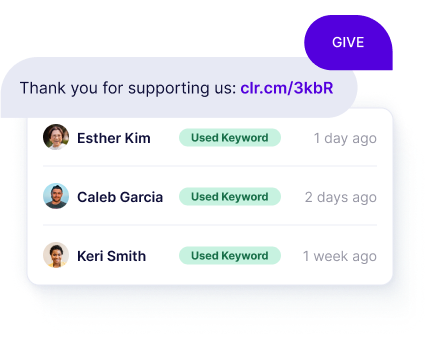 Start Your 30-Day Free Trial
Try us out. No contracts. No setup fees. No hoops to jump through.