Zapier
Think of Zapier as a middle-man between Clearstream and other apps you use. Thousand of apps can be integrated with Clearstream through Zapier, which means you can integrate things like Google Sheets, Wufoo, Typeform, Planning Center forms, etc.
Trigger a Zap with an incoming text
The Clearstream "incoming text" trigger allows you to start a Zapier workflow when a new text is received in Clearstream. You can do things like add a row to a Google Sheet, or create a new event in a Google Calendar. You can even use Clearstream actions to send a text back to the person as a part of your Zapier workflow.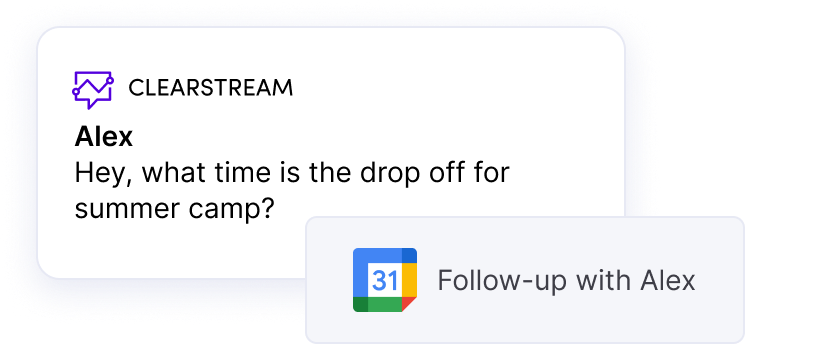 Create or update a subscriber in Clearstream
The "create or update subscriber" action allows you to create a new subscriber (or update an existing one) in Clearstream as a part of your Zapier workflow. A good use case would be creating a new subscriber in Clearstream whenever your Wufoo or Typeform form is filled out.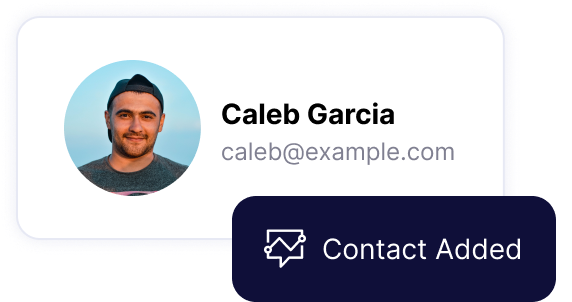 Send a text to a single number
The "text a number" action lets you send a text to a single phone number using your Clearstream number. For example, if someone fills out a Plan Your Visit form on your website, you can send them a text welcoming them and inviting them to text back with any questions or concerns.

Send a text to one or more lists
You can even send a text to an entire Clearstream list from within a Zapier workflow using the "text a list" action. Let's say you want to notify your church's staff every time an event is added to your church calendar. No problem!

Start Your Free 30-Day Trial
Killer customer support on every plan. No contract, setup fees, or pushy sales tactics.