Tips for Texting Students
Updated May 2023
Student Ministry takes a special kind of person - one who enjoys no sleep and weird games. While we probably won't participate in said weird games, we'd love to be involved in your ministry in a different way.
Texting is the number one medium for developing deep, intentional relationships with teens. Why? They're always on their phones. Globally, the average screen time is 7hrs/day. That's an entire workday. 🤯 We don't see this trend faltering in the slightest, so texting it is. Here are a few tips to get your student texting strategy started with Clearstream.
Create a youth texting account
Before you start texting, create a separate account and invite volunteers as users. They can have two-way conversations with students that are monitored and shared with you and other leaders. Users don't necessarily have access to other Clearstream accounts unless they've been invited, which keeps things organized and clean. Plus, Pastor Brad doesn't want notifications about the upcoming dodgeball tournament during sermon prep.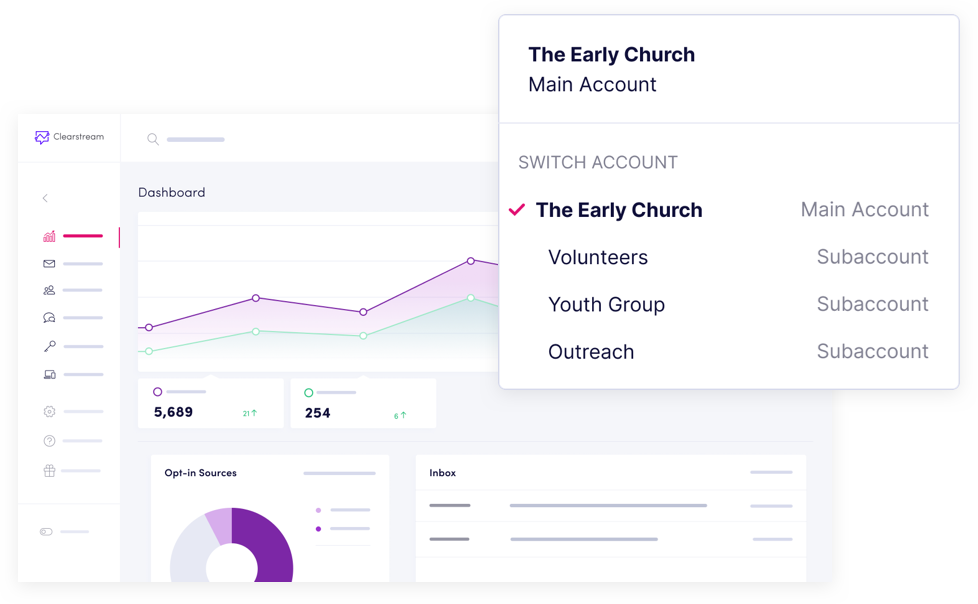 Dedicate a number to prayer
Encourage confidentiality by setting up a number and inbox specifically for student prayer requests. Your volunteers can easily manage incoming messages by responding straight from their laptops or mobile phones, even mid-service. You can also set up automated replies. This is especially helpful for youth pastors who are preaching on stage and don't have the accessibility to answer right away.
Follow up with new students
Interact with new students through a keyword. Each keyword comes with a QR code that can be placed on a digital slide during your announcements or on your handout notes. When students feel comfortable, they can scan the code and automatically enter an onboarding series that welcomes them and encourages them to get connected. You can even use delayed messaging in your workflows to send multiple texts over the course of a few days or weeks, making sure no new student falls through the cracks.
Reconnect with students
If you notice a student is absent, send a "check-in" text. Create a list of students you want to touch base with and tag them. Trigger automated messages reminding students they're missed and that you hope to see them the following week. And with data fields, all messages are personal. If students reply back, you can easily break off into a one-on-one conversation from your inbox.
Remind students about upcoming events
Students forget about most things, and unfortunately, ministry events are at the top of their "forget list." Luckily, we've got the cure. Send registration links with your own youth group subdomain. You can even track how many times the link is clicked. This helps eliminate the "I never knew about that" excuse, and keeps you aware of who isn't receiving your texts.
Bonus points if you send weekly announcement texts to parents too.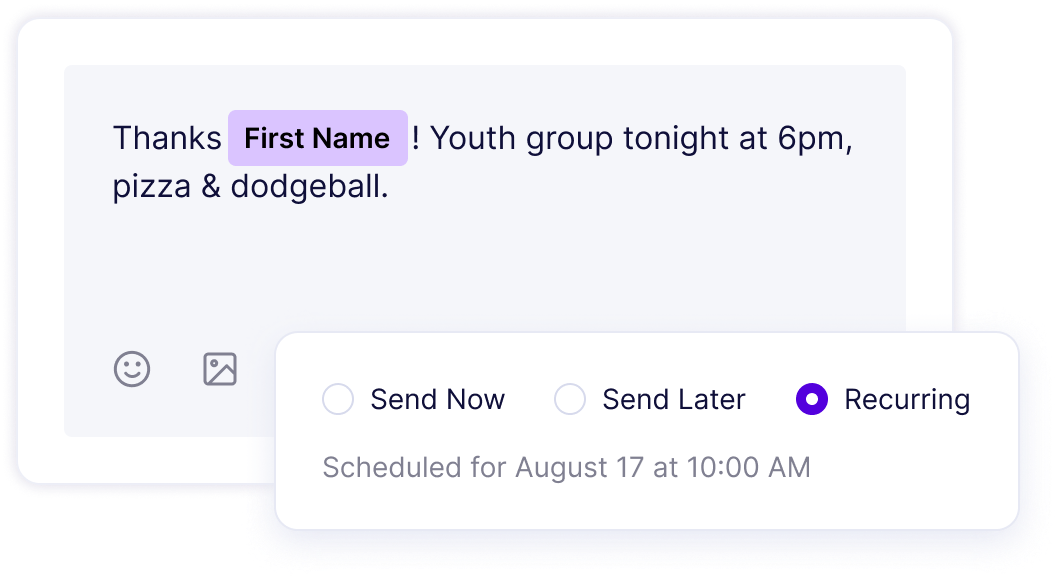 Text during student services
Keep your students focused during a sermon by texting them questions or creating fun trivia games through polls. Display live, on-screen results for all students to see. Polls are also helpful for gathering feedback on topics students are interested in studying, what days are best for small groups, or what snacks to have at the next event.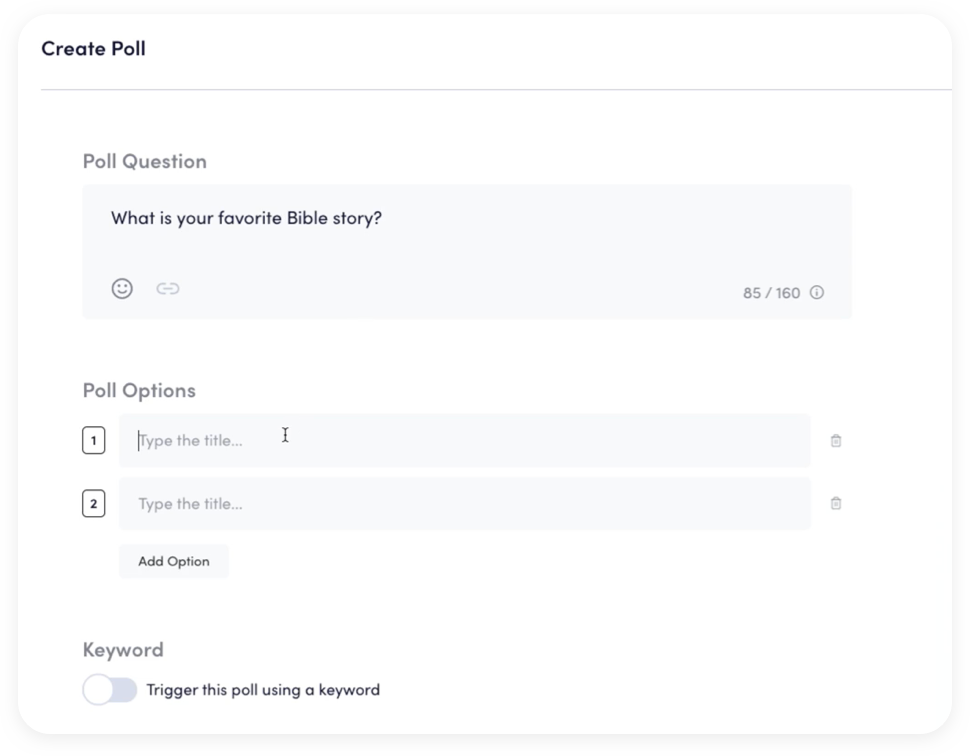 Use a weekly text menu
Similar to a new student keyword, you can create a general student ministry keyword that triggers a text menu. Each week, students can text that keyword and choose which information they want. Try it out for yourself:
Text STUDENTEXAMPLE to 94000
Pretty cool stuff. You can also automatically add students to new lists, transfer them to different accounts, and use wait steps to delay messages for later. And with custom branches, you can change what happens when students text your keyword multiple times.
Text students in style
Decide whether you want Clearstream in light mode or dark mode. Both options provide a super sleek, nice to look at UI. When sending texts, attach videos, pictures, emojis, accented characters, notes, and a special surprise coming soon!
Sync integrations and download texting reports
If you're using a ChMS to keep track of student information, you can easily sync that data into Clearstream. We also push new information collected via text to your ChMS and create a person profile for you, and optionally add students to a workflow or group.
If you're looking for in-depth details about specific texts you've sent or how many times a keyword has been used, you can download activity table reports. These are available within your account at any time. You can also customize the date range.
Stay connected at all times
Connect from anywhere at any time. For unexpected event cancelations, parent questions, when Tyler breaks his leg for the third time, or reminder announcements – send messages from the mobile app (IOS or Android). Make sure to enable push notifications for your mobile app.
We hope you'll try some of these strategies out in your student ministry. For any questions, reach out to our support team, or schedule a call. We're happy to help!
Talk soon. ✌️