FAQ's
Do emojis count as a standard text message character?
It depends. If your message includes an emoji, the threshold for using 1 credit per person changes, so your text may cost more credits depending on the length.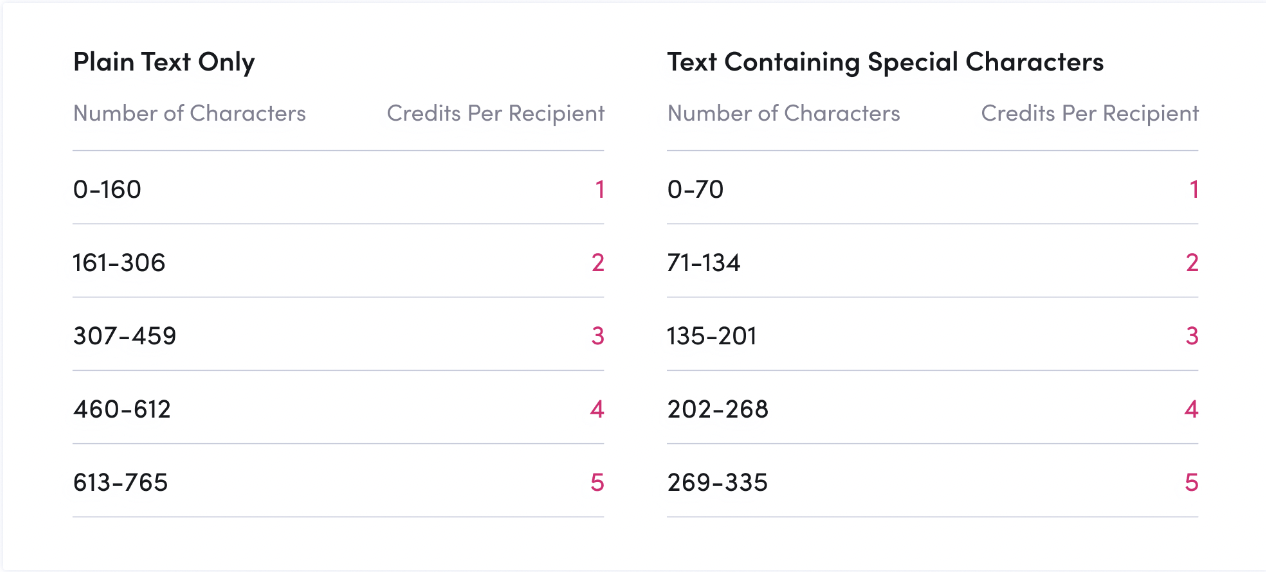 Can people reply with emojis?
Yes! People can reply with emojis, GIFs, or pictures. And all incoming replies are free.
Start Your Free 30-Day Trial
Killer customer support on every plan. No contract, setup fees, or pushy sales tactics.