FAQ's
Does it cost more to send Non-English texts?
Sometimes. It depends on the length of your text. If your message includes a special character (í, ü, etc.) the threshold for 1 credit per person changes, so your text may cost more credits depending on the length.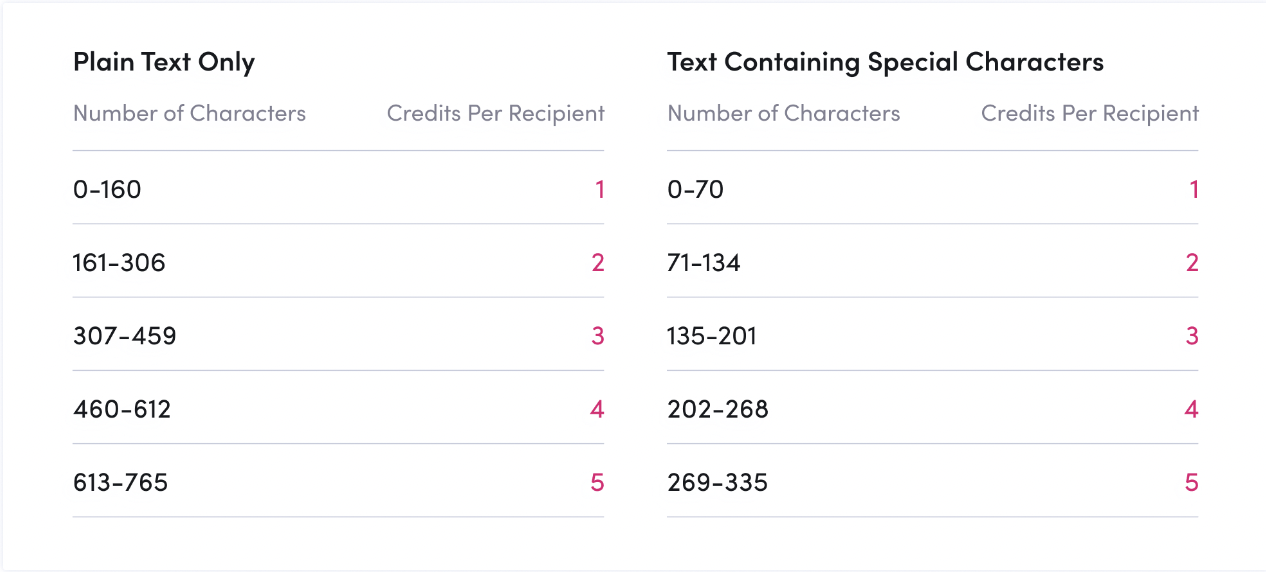 Start Your Free 14-Day Trial
Killer customer support on every plan. No contract, setup fees, or pushy sales tactics.