A texting service for your youth ministry
It's impossible to track every app your students and parents engage with. But everyone sends texts. And no one does texting better than Clearstream. Bet.
New plants to many of the largest and most influential churches in the U.S. rely on Clearstream as their texting service.
We're a product-focused team that's dedicated to building and perfecting reliable, intuitive communication software for the church.
And we've been doing it for over 12 years.
Schedule youth service reminders
Church happens every week and people still forget. We feel your pain. Schedule a reminder that goes out weekly. Include this emoji 🔥 in your text and everyone will show up. With friends. Or, send a video highlighting the upcoming ministry events and sermon series.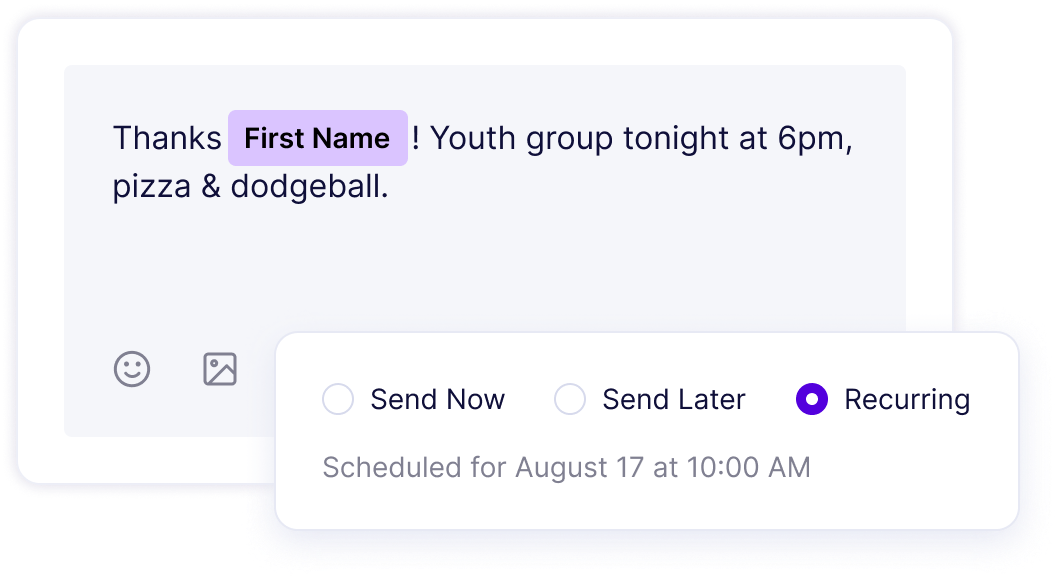 Host live polls during youth service
Create a poll and quiz your youth group on Bible trivia, or play a few icebreaker games. It's fun and students love it!
Watch this video to see Gateway Church use live polls with thousands of their students. 👉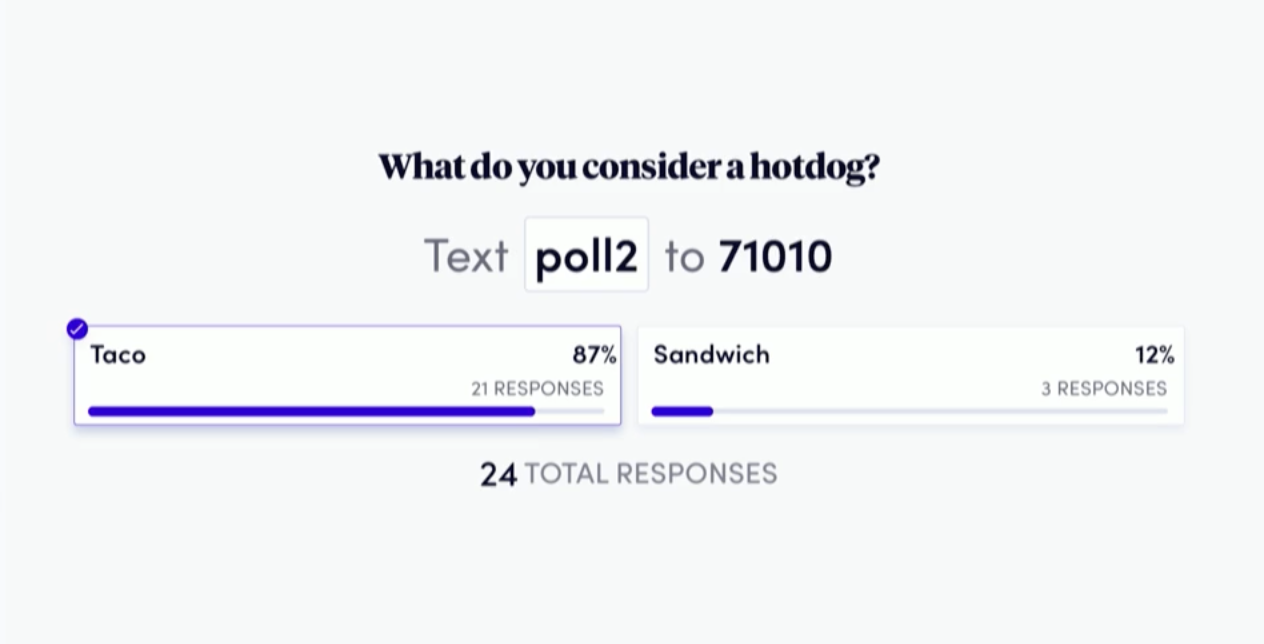 Create a youth texting account
Texting happens in student ministry all day, every day. Give your team and students their own space with a subaccount. They'll have a separate inbox, a separate number, separate users, and separate integrations.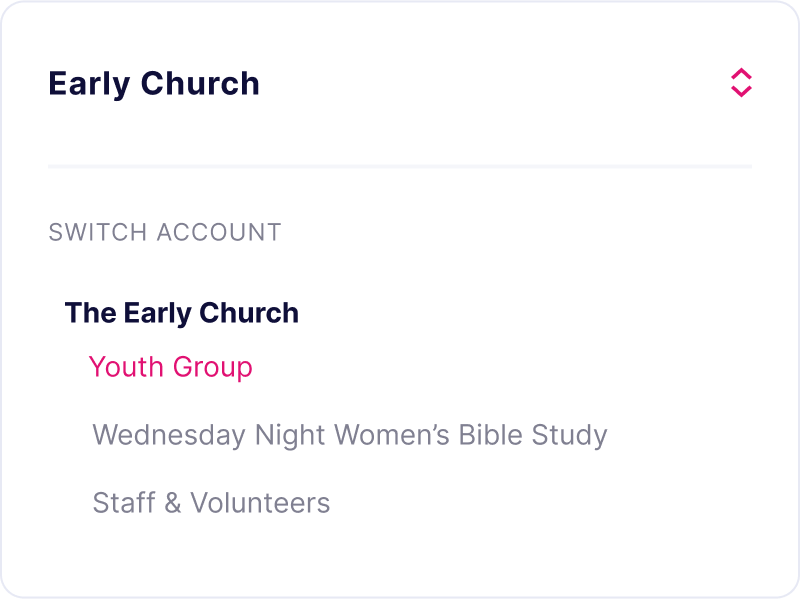 Use automated workflows for new student follow up
Here's an example of how it could work: A student texts in your keyword (i.e. "new" to xxx-xxx-xxxx) and receives an auto-response with a welcome text. They're added to your communication list and start receiving student ministry updates and announcements.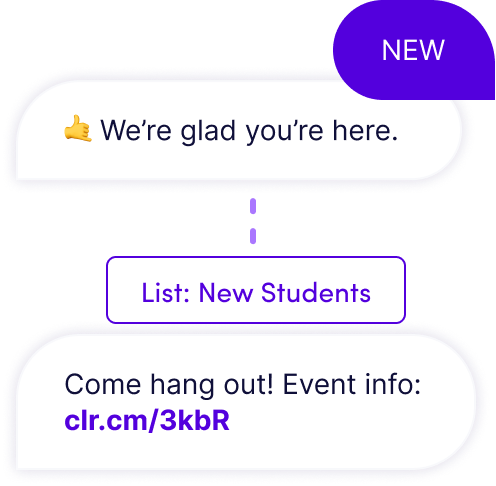 Customer Review
"Clearstream allows our church to connect with our students. It's difficult to know who sees our content when we post on social media, but with Clearstream, we can be sure each student and parent gets a notification on a commonly used platform that they will most likely interact with."
Give your youth options
Teens hate being told what to choose. So give them some options. Depending on which number they reply with, they'll get an entirely different set of messages, links, and action steps.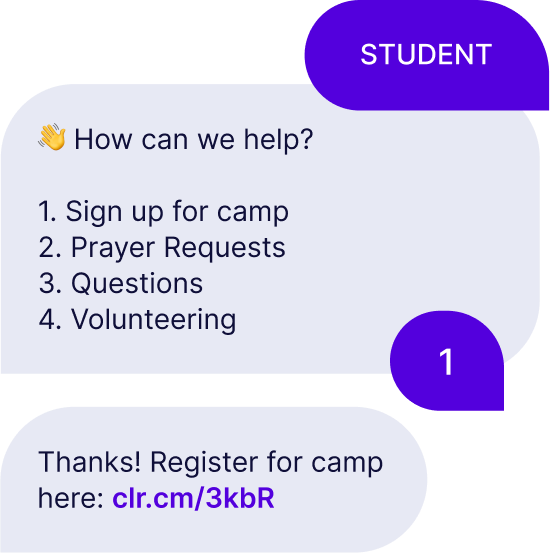 Answer parent questions
Communication often gets lost between students and parents. For last-minute questions, you can quickly respond from your inbox. Your personal phone thanks you. And so does Billy's mom.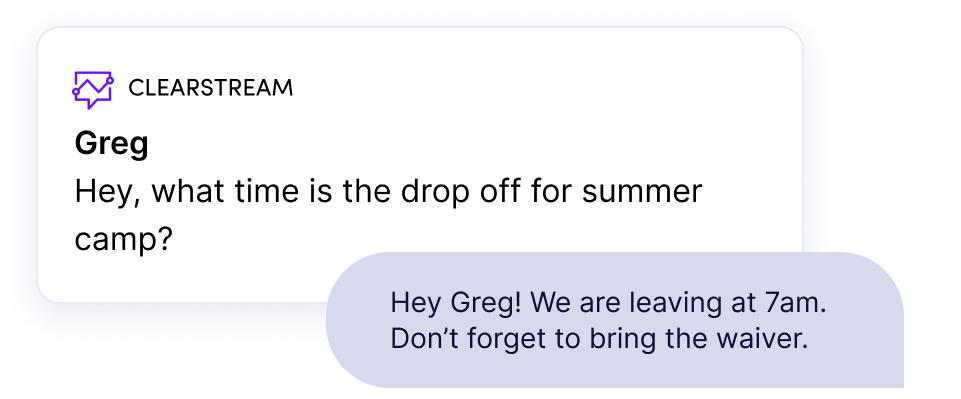 Send event registrations
Youth leaders are also event planners. Make your job easier by sending registration forms through text. Use a unique URL with our link shortener.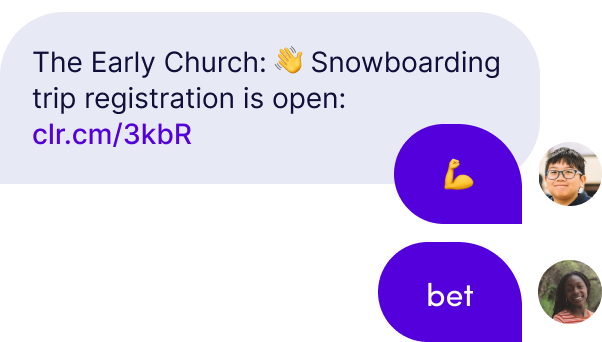 Customer Review
"As a student pastor, I send out a lot of texts communicating to our parents and students alike. We've used other services that weren't reliable or didn't work for some of our subscribers. Clearstream is an absolute home run for us. We have consistent, reliable communication every time. It's easy to setup, easy to use keywords, and the price literally can't be beaten."
Create parent texting lists
Create a keyword or signup form for parents and let them join a specific texting list. Then you can message parents separately and keep them in the loop about their kids.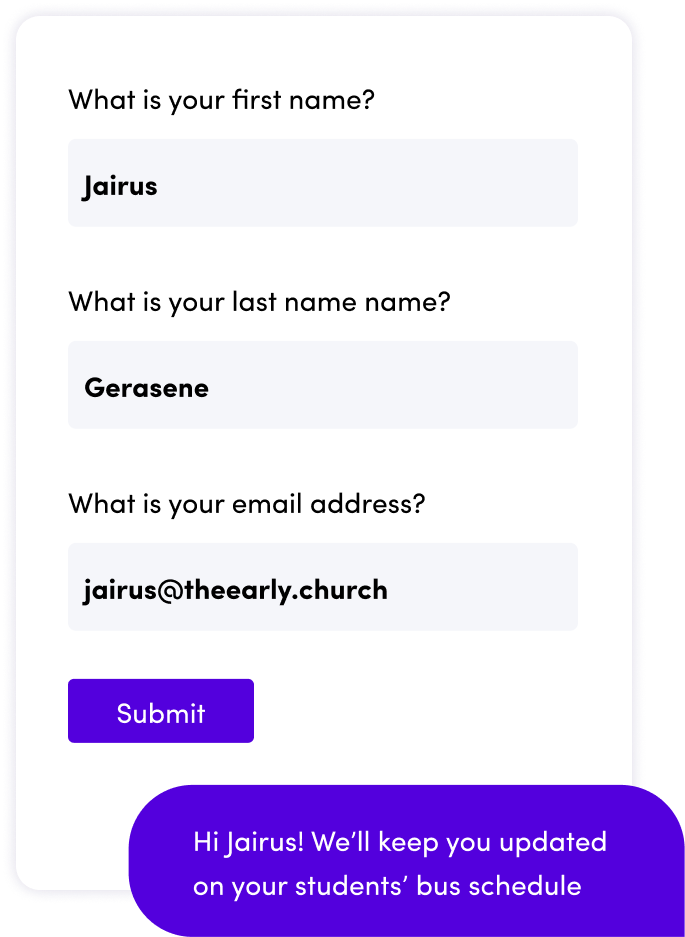 Send texts on the run
Running a youth ministry keeps you busy. For announcements, event changes, student follow-up, or parent conversations — use our native mobile app.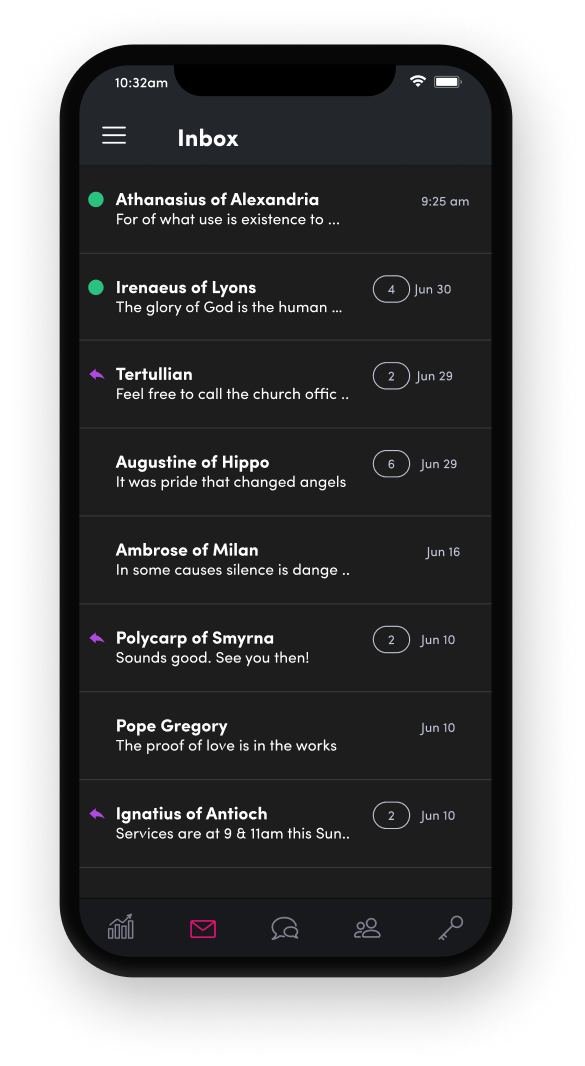 Teens love texting
Clearstream can fit within a youth ministry or just as easily integrate into a churchwide communications plan.