May Product Update
Lizzie Reese
Customer Success
Welcome to May! ☀️ We've been doing a lot of behind-the-scenes work around here, which isn't always flashy and fun, but it is important. While it may not sound very exciting, this "spring cleaning" work prepares the way for new and updated features. We're looking forward to a fun summer full of both development and growth here at Clearstream! Over the last month, our team has been working on releasing an exciting update for our iOS & Android Apps, sponsoring the TGC Conference in Indianapolis, and updating our API.
iOS and Android App Updates
Last month, we released emojis and accented characters for our web apps, and now they are available on our iOS and Android apps as well! 🥳  Now you can easily send messages to your Clearstream lists in other languages and use emojis directly from your phone. In addition to emojis and accented characters, the character limit on our mobile apps has also increased from 305 characters to 459 characters. If you haven't started using the mobile app yet, be sure to download it in the App Store or Google Play Store.
API Updates
This month, we updated our API to include more details for churches importing groups from Rock and CCB. We've also updated our webhooks to include images. Be sure to check the changelog in our API docs for more details.
Company News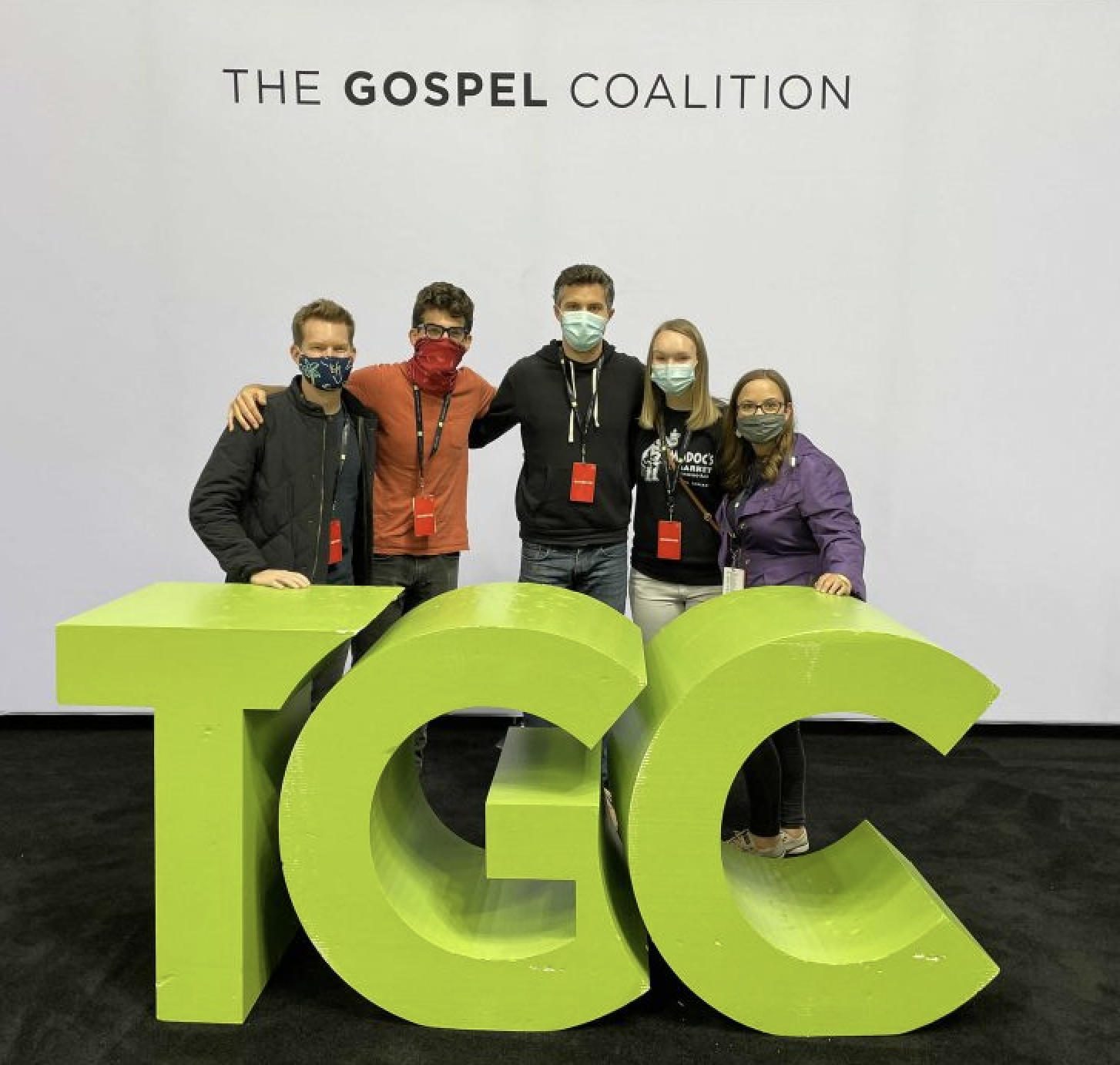 The Gospel Coalition Conference
Clearstream typically sponsors a handful of conferences where we love getting to meet different ministry leaders and talk to customers. In April, we sponsored the The Gospel Coalition Conference. Some of our team was able to attend, and we had a blast! Typically we only get to talk with you in emails or on the phone, so we're always excited to meet some of you in person.
Did You Know?
You likely know that you can add subscribers to your Clearstream account by importing a spreadsheet, syncing contacts from your church management software, or having people text in a keyword. There's actually one additional way to add subscribers to your account: signup forms. Once you create a signup form, your guests and members can choose which lists they'd like to be added to themselves.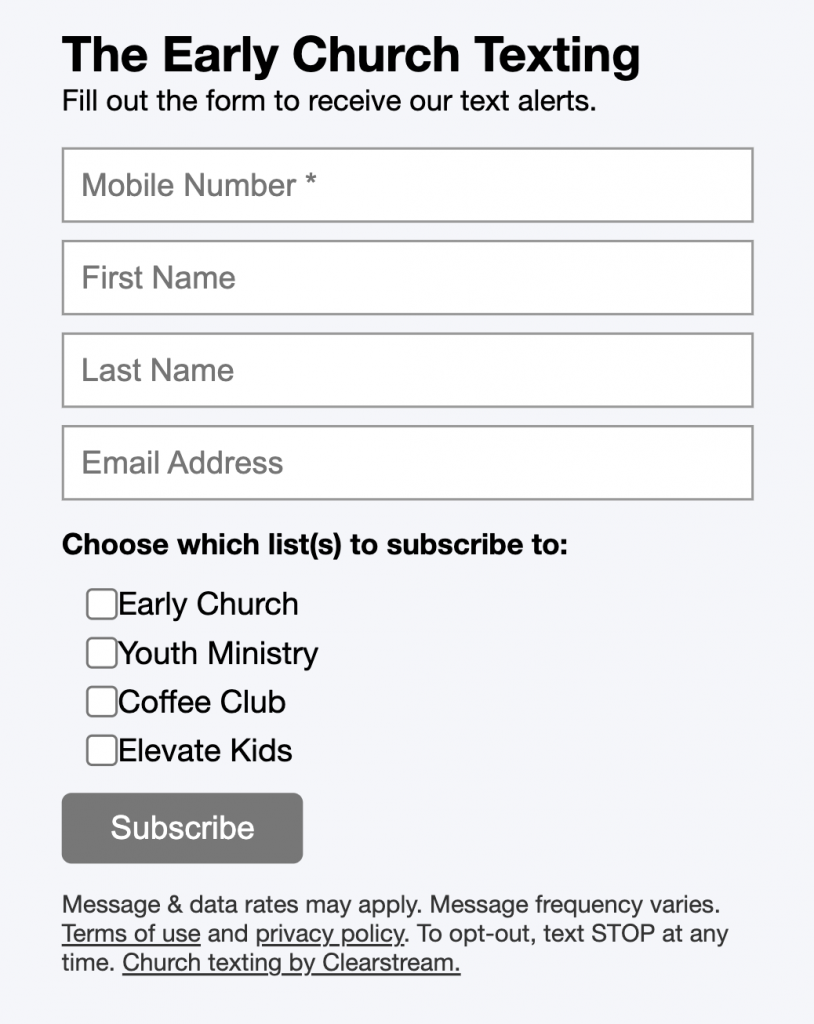 Customer Spotlight
"Love that it is easy to sync contacts with our database, send a quick message, and set up Tiny URLs that we use for church messaging with prayer requests, service information, etc. This has been great during this Covid year to relay messages to our people."

Lisa G., Straightway Baptist Church - Lawrenceville, NJ
We appreciate you reading all of our updates this month, and we're looking forward to sharing more with you in June!