September Product Update
Lizzie Reese
Customer Success
Hello, and happy September from the Sunshine State! Our team has been busy working on long-term, bigger features to come over the next few months. In the meantime, we have pushed a few smaller developments that we're thrilled to share with you.
* COVID-19 update – We are continuing to help churches, as we're able to, with limited free message credits needed for COVID-related communication. If your church needs assistance, please reach out to our support team.
Updated Pricing
Have you noticed more credits in your account recently? Last month, we increased credits on each Clearstream plan, and reduced our Extra Credit pricing. If you'd like more details, check out our August Update.
We recently updated our iOS app, but for those of you who use Android, where was the love??? Well, the love has arrived and the wait is over. Now introducing, our new and improved Android app. The app has been completely redesigned to include better metrics, easier switching between accounts, Keyword performance data, and more.
Exporting CSV files from Clearstream
You've always been able to export your Clearstream Subscribers to a CSV file from the Subscribers page. Now, this data will include each subscribers' Created Date, Opt-In Date, and Opt-Out Date, if applicable.
Company News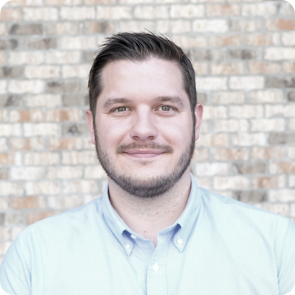 Tim McHugh
Full-Stack Developer
Tim is our newest addition to Clearstream, joining the team as a full-stack developer. Tim enjoys living in Gainsville, FL (Go Gators!) where he loves engaging with his church, doing Crossfit, and most recently- spear fishing! Fun Fact: Tim spent much of his teenage years in Turkey, where his family served as missionaries.
Customer Spotlight
"Exceptional. Customer service has been outstanding all throughout the process. I was contacted by a representative as we were learning about this software and I've continued communication as questions have come up while using it. The ease of using this software is much appreciated. It's been a great tool to equip other ministry leaders with. We love Clearstream!"

Brett B., Faith Baptist Church - Washington, MO
Did You Know?
Clearstream has an integration with Bitly. Using this integration, you can create short trackable links right from your Clearstream account. If you text out a link to your church's newsletter, you can use Bitly to see how many people actually opened it, and when they opened it. Learn how to set up link tracking here.
Dream with Us
Clearstream's development roadmap guides how we build our software. We do this best when we have feedback from you. If there's a way that Clearstream could better help you communicate with your church, will you share with us? Your ideas let us know how we can be most helpful in your church communication strategy. Hit us up in live chat to share your thoughts and ideas, we look forward to hearing them. :)
Thanks for taking the time to read along with us today. Here's to hoping for a cooler and calmer month to come.