May Product Update
Happy May! We hope it's warm and sunny wherever you're at. If not, MAYbe these updates will brighten your day. 🫠

Here's what's new:
Set up an after-hours auto response
When receiving incoming messages for prayer requests, questions, or anything else, it can be difficult to ensure people get a timely response (like when you receive a text at 11pm 😴). This update lets you create custom office hours. If someone texts you outside of your office hours, they'll get your automated reply which can let them know when to expect a response.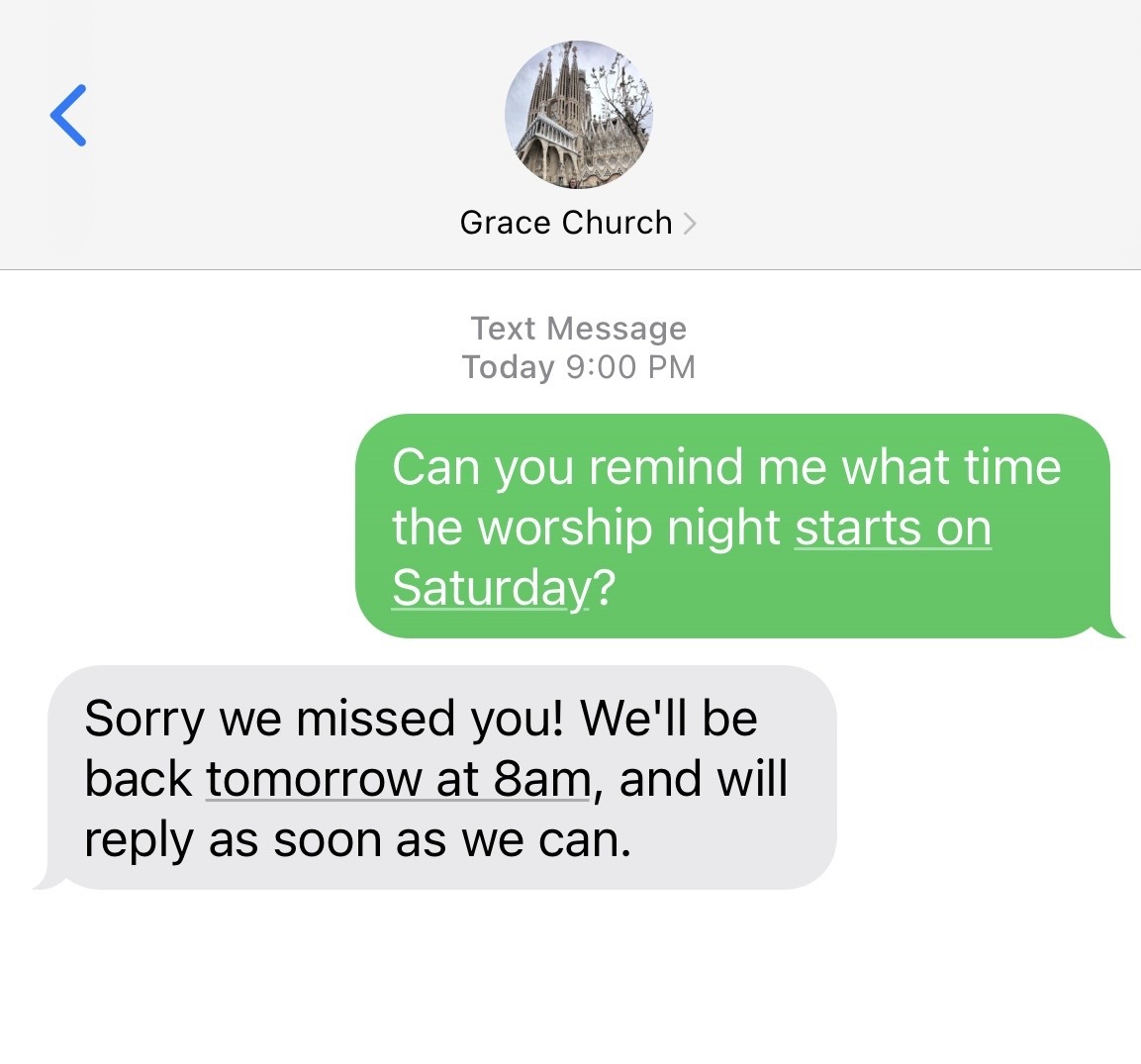 Return to main workflow path after a branch
Branches let you send unique texts to people who meet specific conditions. When someone enters a branch, you can now return them to the main path after they complete the branch.
Check out the image below to see how it works. In this example, a person only enters the branch if you don't know their first name. The branch sends a connect card so you can collect their missing information. After they receive the connect card they will return to the main path to receive your other workflow steps.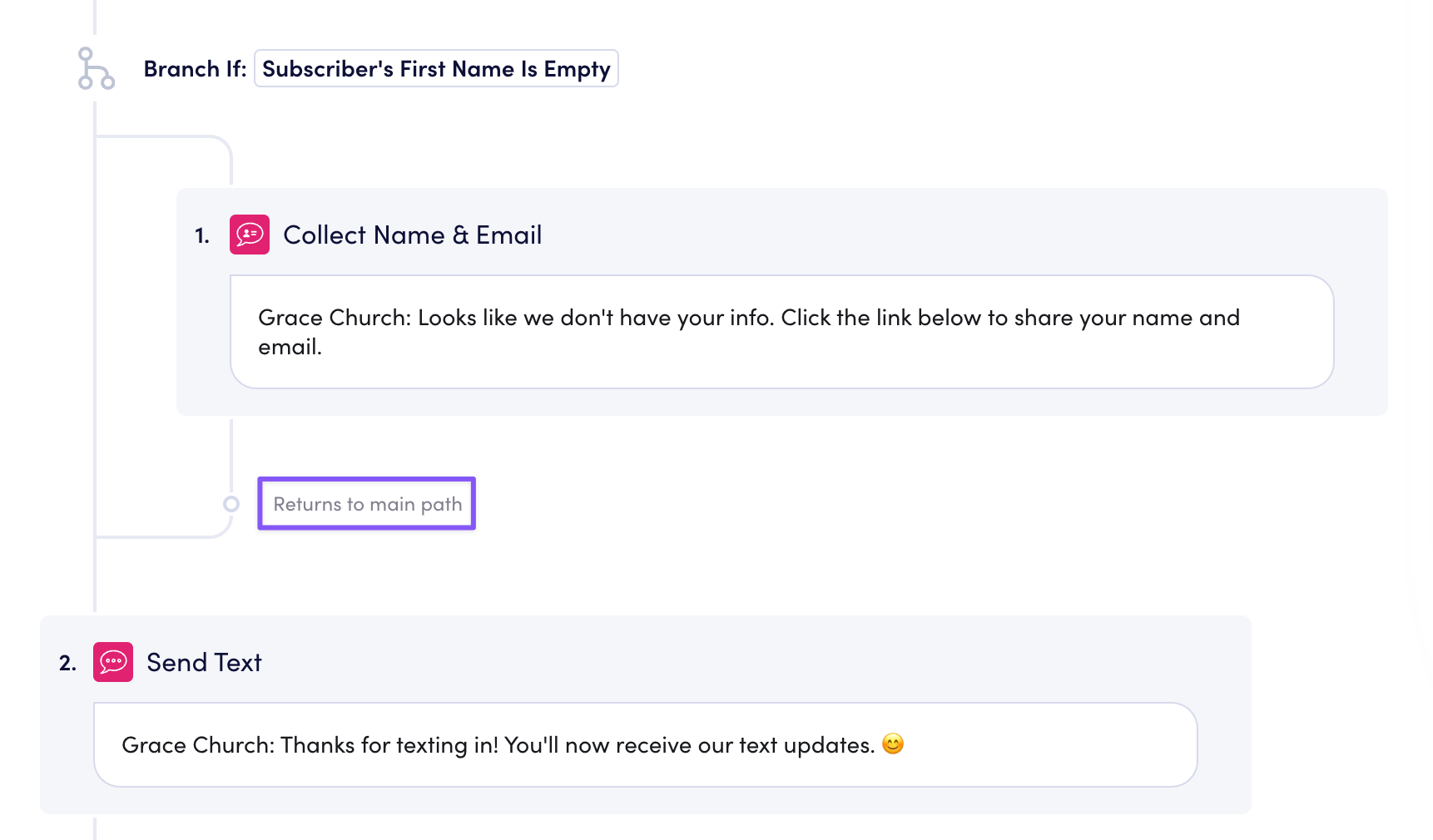 Send a vCard so members can easily save your info
A vCard is a file that stores your contact information. And in Clearstream, a vCard is automatically created for your church's texting number, making it really easy to share with members and guests. Encourage people to save your number as a contact in their phone by sending your vCard in a workflow auto-response.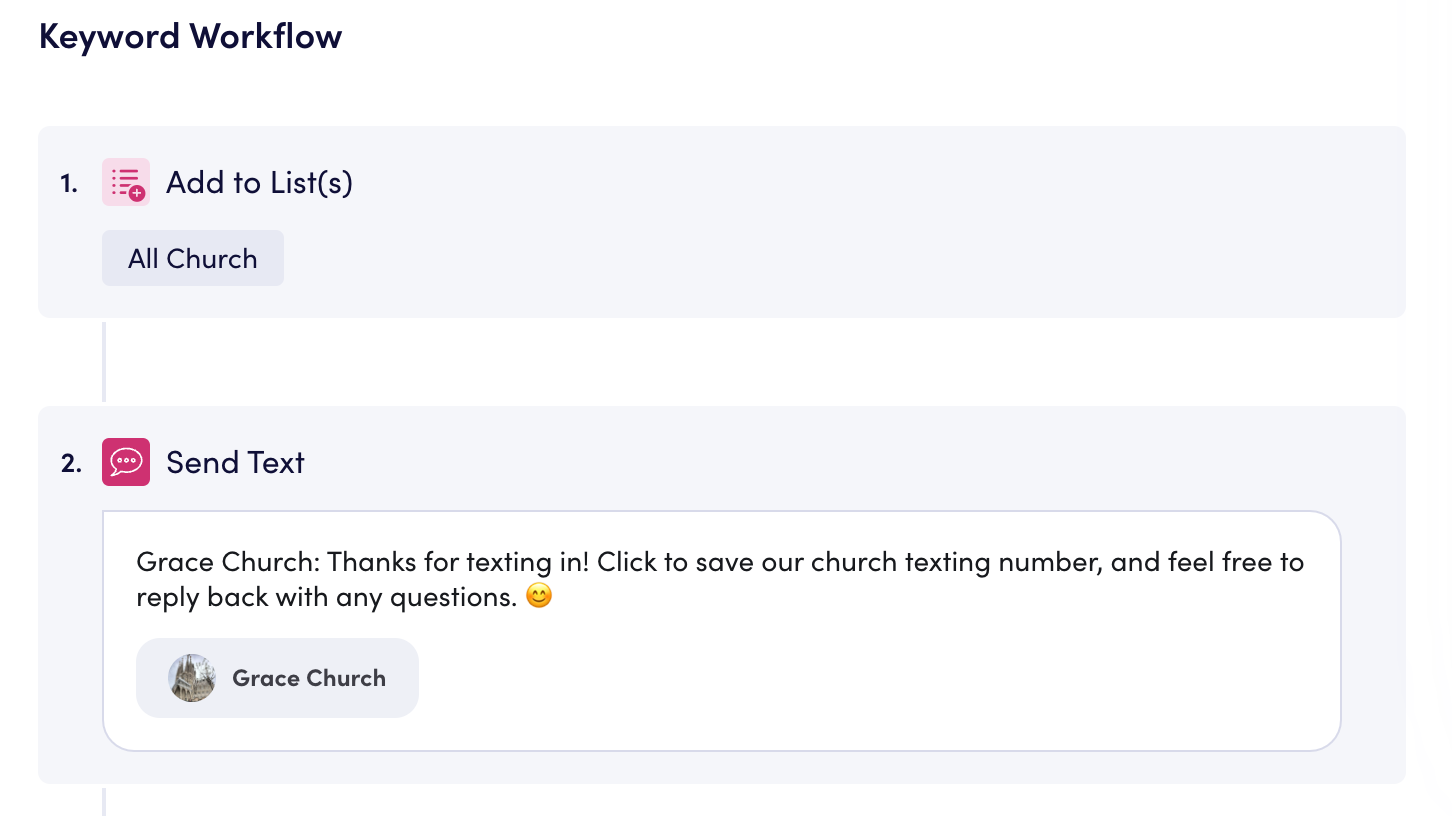 Click-to-text links for social media and website
You're probably asking "What is a click-to-text link?". Click-to-text links give people an easy way to join your texting list from Instagram, Facebook, or your church website. When someone clicks the link it will open their native texting app and pre-fill your keyword and Clearstream number. For example, on your Instagram Story or website you could say "Click here to start receiving text announcements."
How do I create a click-to-text link?
Replace your header to make texts more personal
A lot of you have requested the ability to remove the Message Header on your mass texts. And now you can! To stay compliant with texting laws and guidelines, it's important that you still identify who your text is coming from, but now you can make things more personal to your church. A few compliant examples:
Hey church family! It's Pastor James with Grace Church. Hope to see you at our worship night this Saturday at 6pm.

Just a reminder that our worship night is this Saturday at 6pm. Hope to see you there! - Pastor James

Hey, it's Grace Church! This Saturday at 6pm we'll be having a worship night. Hope to see you there!
Texting during VBS
We hope you enjoyed reading about what's new! With VBS right around the corner, be sure to also check out our recent post on Texting during VBS. And if you have any questions, reach out through our live chat any time.