New Feature: Polls
Have you ever wanted an easy way to gather feedback from your church? Polls just might be the answer! Now you can easily survey your members, let people submit a response, or share their feedback using polls. Maybe you want to engage your congregation with an opener question, quiz your youth group with some Bible trivia, or even encourage participation during your sermon. Polls let you easily do that through texting! 🙌
Ways to use polls
Engage your congregation with a question, encourage participation during the sermon, or give check point questions.
Solve logistics like finding the best day to meet, voting on what meals to have at an event, selecting a tshirt design, or choosing a theme for camp.

Evaluate the success of an event, gather demographic info, or see how much knowledge was retained after Sunday school.
Create a poll
Creating a Poll is easy. From the Polls tab (left menu) just click the Create Poll button. Type out your question. Then type out your answers. You can include up to 10 answers, but in most cases we recommend between 2-5.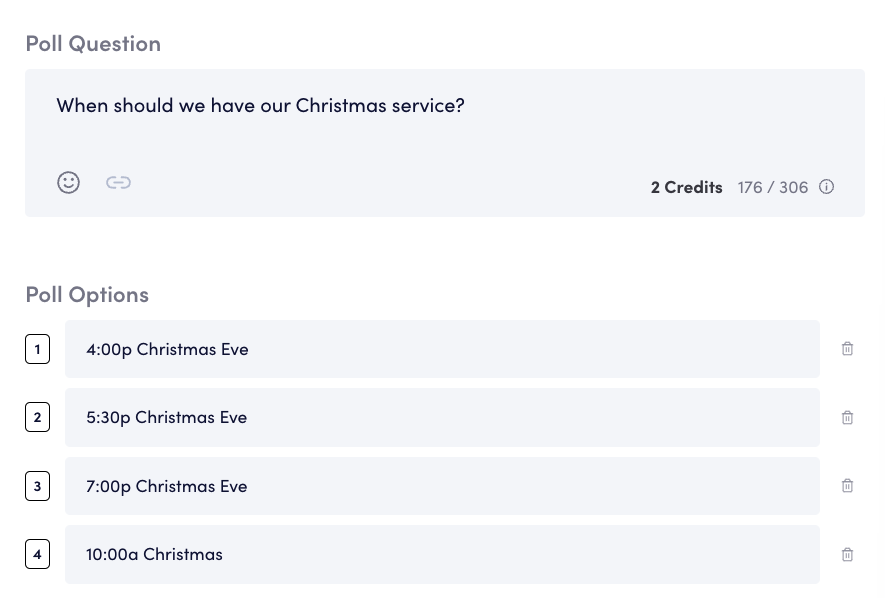 Next, choose if you want to trigger this Poll with a Keyword. With a Keyword your church can text in to receive the poll question and then text back to submit their answer. Alternatively (or in addition) you can send your poll out in a mass text.

The last step is to choose whether you want to share the results. If you select this option, each person will receive a text with a link to view results after they respond with their answer.

Display live results
Once you've saved the poll, you'll see the option to Present.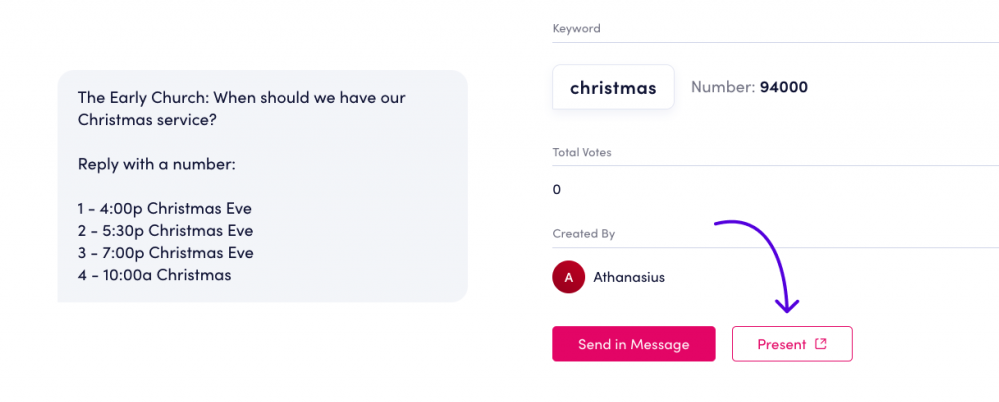 With the Present button, you can display the results of the Poll as they are coming in (in real time). If using a keyword, you can also present the keyword call-to-action.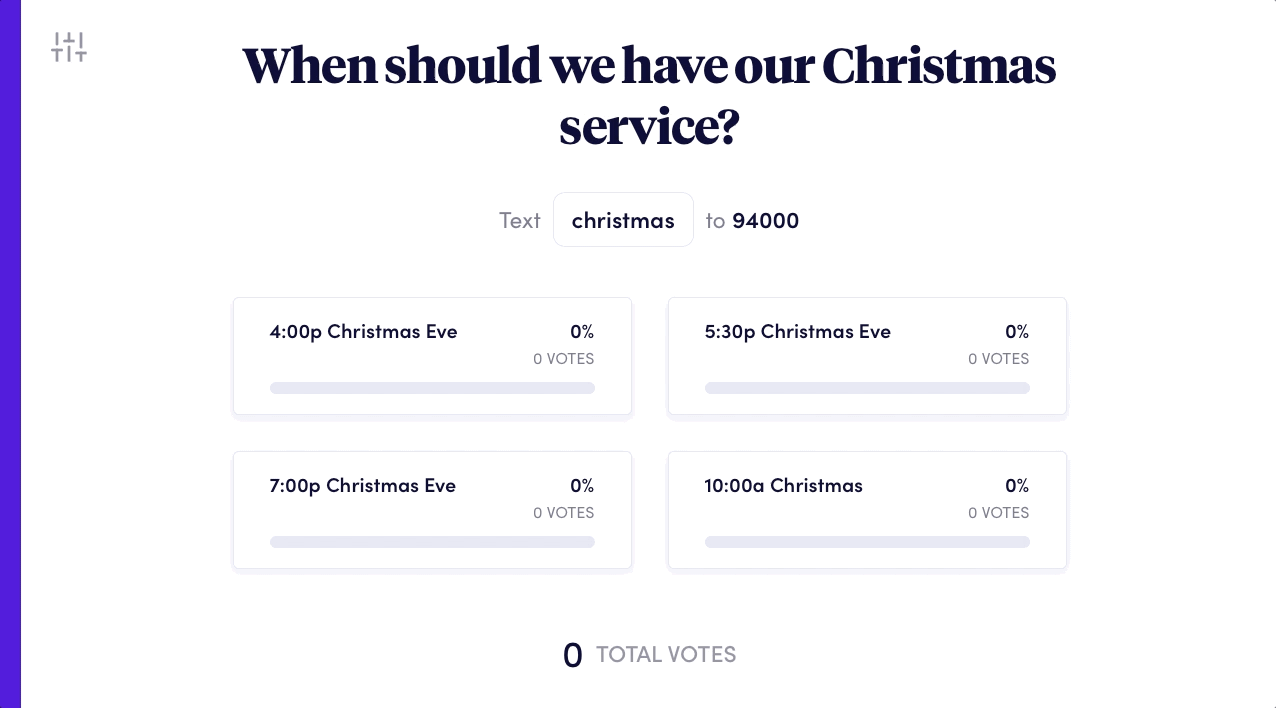 If you have any questions on how to use Polls for your church, reach out! We're here to help.