New Feature: Mailchimp Integration
Michael Lepinay
COO / Co-founder
Mailchimp has slowly become the world's leading email marketing platform, and also has one of the most inspirational startup stories ever. More importantly, since most of our customers use Mailchimp, it made sense to directly integrate with them in a way that helps our customer's communication efforts beyond sending texts.
Our integration enables you to sync Clearstream subscribers with one of your Mailchimp lists, as long as the subscriber has an email address tied to their Clearstream profile.
Ways to use this integration
Sync all subscribers in your Clearstream lists with Mailchimp
If you use Mailchimp as your email software to send weekly newsletters, event reminders, etc, you can sync all your Clearstream lists to ensure that people who have connected with your church via text message through Clearstream will receive your emails from Mailchimp. The sync will refresh every night, so it will always be up to date.
Automated text message and email workflows for 1st-time visitors
Our automated workflow feature is a powerful tool for following up with 1st-time visitors via text message. Collecting their info, adding them to one of your Clearstream lists, and triggering follow-up messages each week can all be set to 'autopilot'. Mailchimp offers a similar feature called Automations. Push new visitors who join your 1st-time visitor list in Clearstream to your Mailchimp automated email campaign for new visitors.
Video Walkthrough
How to integrate Mailchimp with Clearstream
Step 1 - Select which Mailchimp list you want Clearstream to push email addresses to. Or create a new Mailchimp list within Clearstream.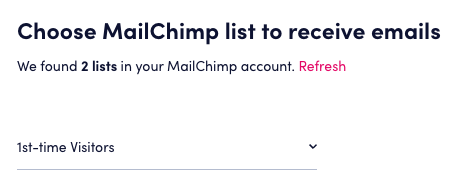 Step 2 - Choose which Clearstream subscribers will be synced with Mailchimp. You can sync all subscribers or only certain Clearstream lists.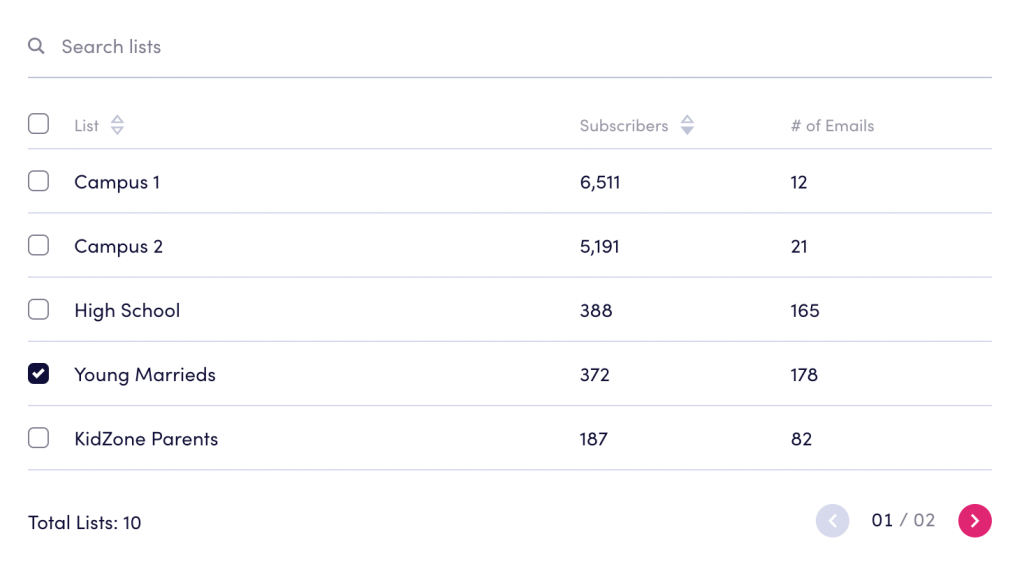 Step 3 - Run initial sync. That's it!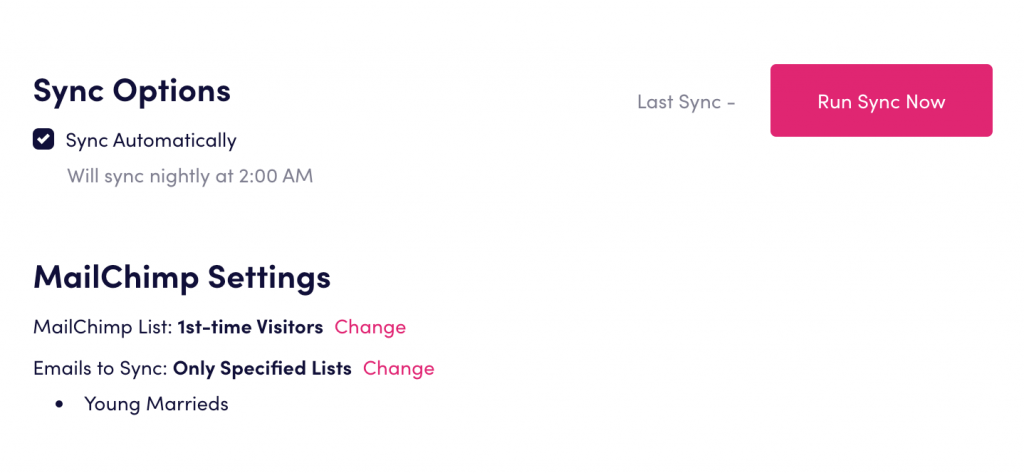 Helpful things to know
Only Clearstream subscribers with valid email addresses will be synced.

If you have more than one list in Clearstream that contains valid email addresses, these lists will be created as static segments inside your Mailchimp list. If you're unclear on how Mailchimp segments work, read this.

This sync updates automatically every night. You can also update it (resync) at any time within the Mailchimp integration settings page in your Clearstream account.