New Message Activity Table, Auto Refill Credits, Workflow Updates
It's been a few months since our last product update. Despite the sound of chirping crickets, we have rolled out a few new features that are pretty sweet. Maybe you noticed. Maybe you didn't. But we thought it was a good time to officially share them with you!

We added a Message Activity Table so you can see the sent/failed status for each subscriber. We added an 'auto-refill' functionality so you can avoid running out of credits. And we made some small updates to Polls, Workflows, and Reports!
Message Activity Table
When you send a text from the Messages page, the activity table will show you the status of each individual text. If your message had any failures you can easily see which numbers failed. You can also see each person's wireless carrier, the number your text was sent from, and who opted out.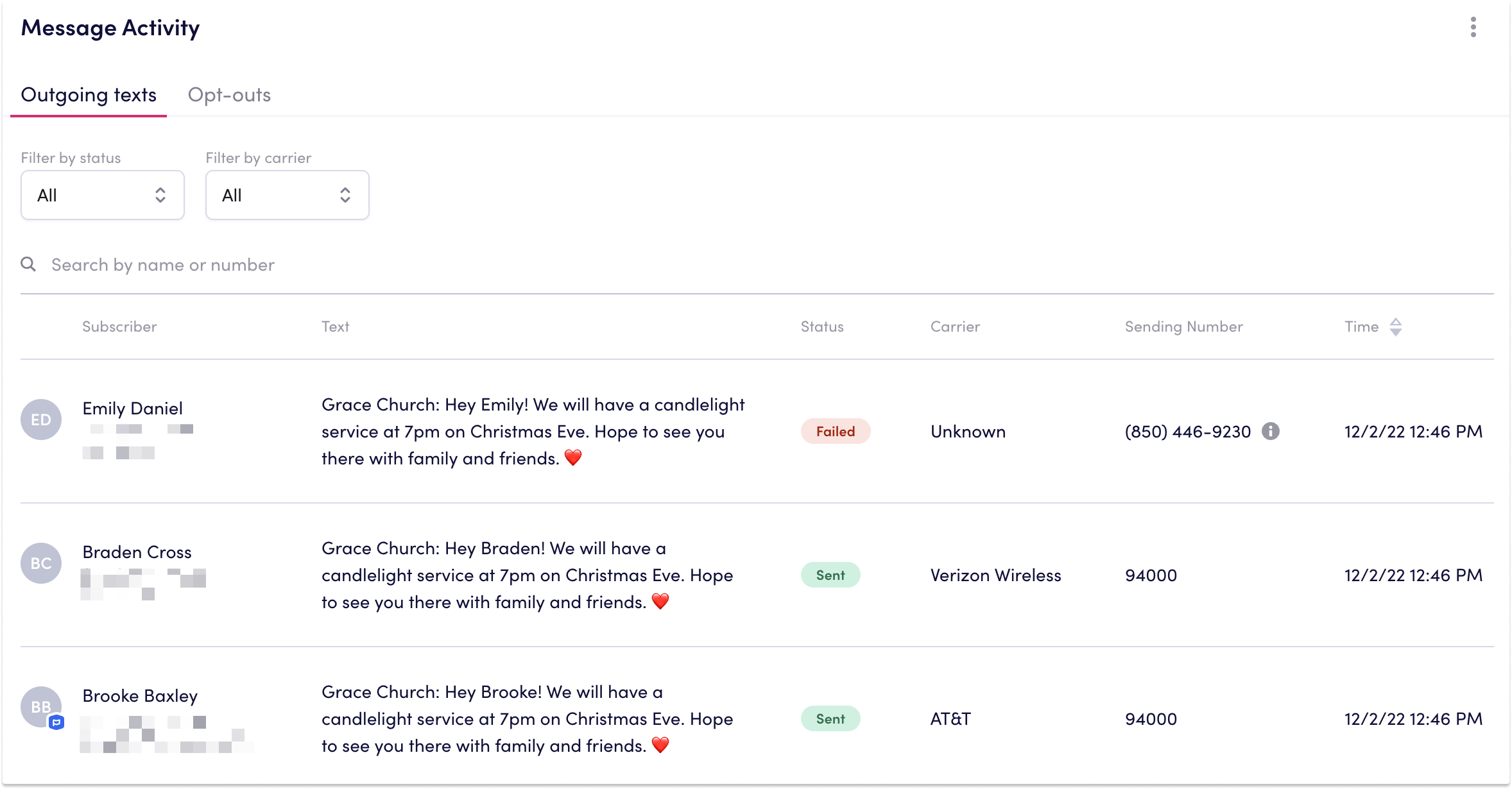 Showing this data on the frontend was a pretty big update, and we'd appreciate your feedback as we continue to improve it. Send a message in chat to let us know what you think or reply to this email!
Auto Refill Credits
If you've ever had a scheduled message fail due to lack of credits, hopefully this new feature will be helpful for you. Set a minimum-credit threshold, and if your balance drops below that, credits will be purchased automatically. This is especially helpful for churches using our API, Rock Plugin or who have multiple users sending texts in Clearstream.
Workflow Updates
There's quite a bit of new functionality in workflows:
Picture messaging - Now you can include an image in your auto-response! Great for promoting a digital invite.

Notes - Notes let you share formatted documents directly in a text. And now you can use them in workflows. 

Custom branch - Send a unique auto-response when someone uses your keyword multiple times. Text JOKE to 97000 to see how it works.
Keyword Use Report
This new report lets you see exactly who used your keyword(s) over a certain period of time. If you use keywords to track attendance, hopefully this update makes your life a little easier. 🙌 
Poll Instructions
If your church uses polls to engage with people during your service or send out surveys during the week, you can now edit the instructional wording.
Default - "Reply with a number"

Custom - insert custom instructions here

No instructions - You get what this one is, right? 
Welcome, Aaron!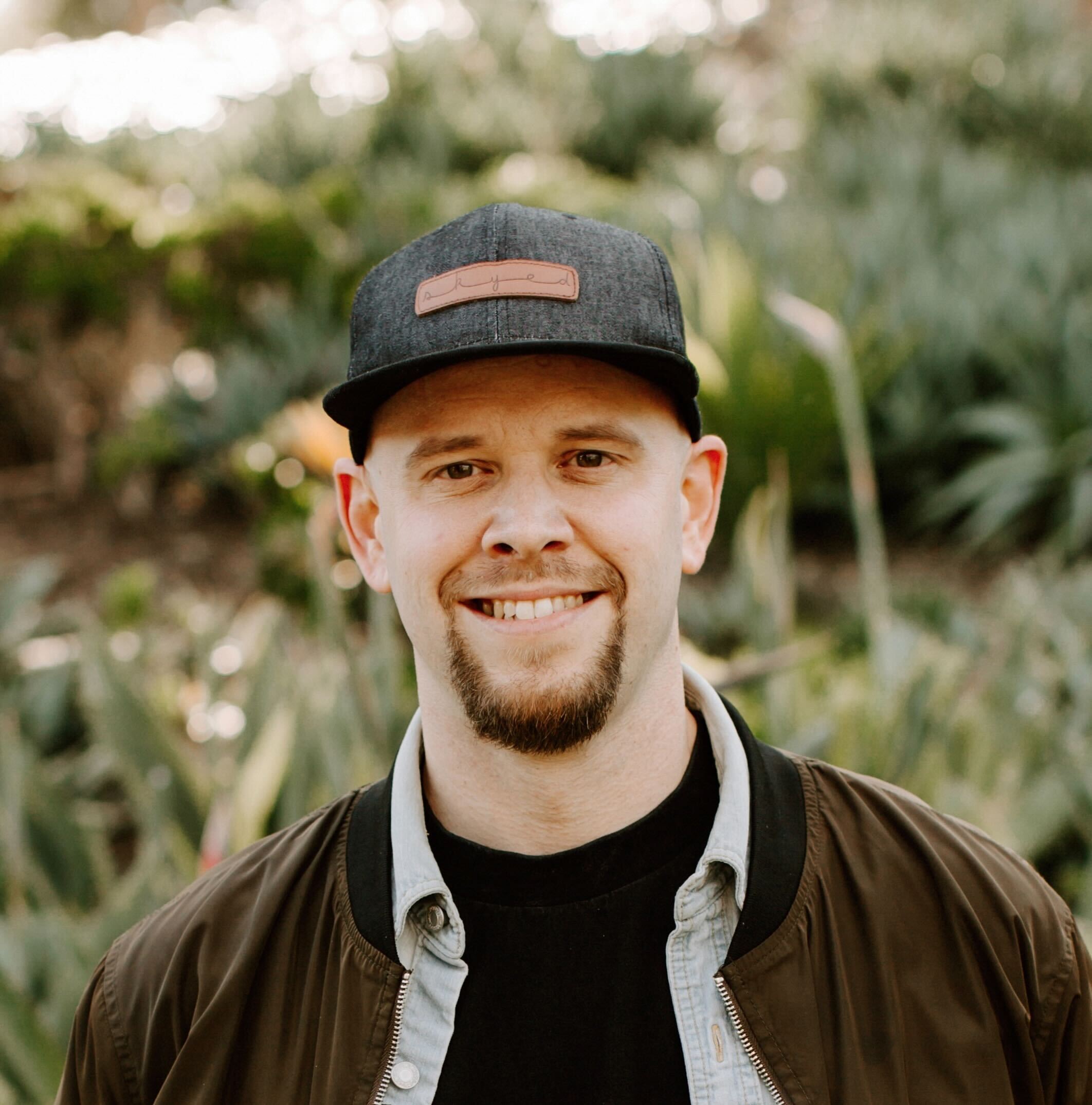 Aaron
Business Development
Say hello to our newest team member! 👋 Aaron joined our Marketing Team a few months back, and we're stoked to have him on board. 

Some fun facts: he lives on a beautiful ranch in Texas, and likes to spend free time restoring classic cars, 3D printing, and hiking with his wife and son. 
That's it for this month! If you enjoy reading about new updates (and hopefully you do), you'll be glad to know there are several more on the horizon, including one that has been highly requested. Any guesses?

Oh! And Merry Christmas from the Clearstream team. We hope this season is a peaceful one for your church and families.🎄