"Add Subscriber" modal improvements. You can now add subscribers to multiple lists at once, or none at all.

Show opt-out date for opted-out subscribers in the "Edit Subscriber" modal.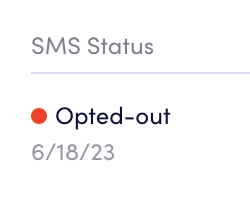 Improved editing capability for Notes. Specifically, added "Ordered List" and "Bullet List" buttons, and improved overall editor appearance.

When switching accounts, you will now stay on the same page if possible instead of redirecting to the Dashboard.

Added clarification text to "Transfer to Workflow" workflow step to make behavior more clear.