An affordable texting service for church plants
Church plants can use Clearstream free for one year. And no, it's not a chintzy, limited plan. Almost no setup, easy to use, scalable for church growth, and way more functionality than you'll find with a basic group messaging app.
New plants to many of the largest and most influential churches in the U.S. rely on Clearstream as their texting service.
We're a product-focused team that's dedicated to building and perfecting reliable, intuitive communication software for the church.
And we've been doing it for over 12 years.
Training and support
Live chat, email, phone, and Zoom support come with every plan. We'll help train your launch team on all things Clearstream. You also have access to helpful guides and tutorial videos whenever you need them.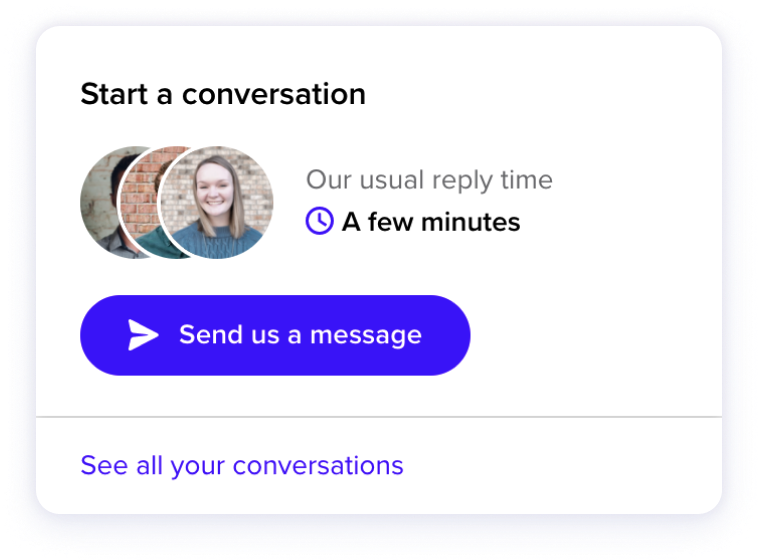 Registered texting number
Your plan comes with a registered A2P 10DLC number. This means you can mass text from a local number without paying any of the costs associated with wireless carriers. You have better throughput, deliverability, and protection against spam.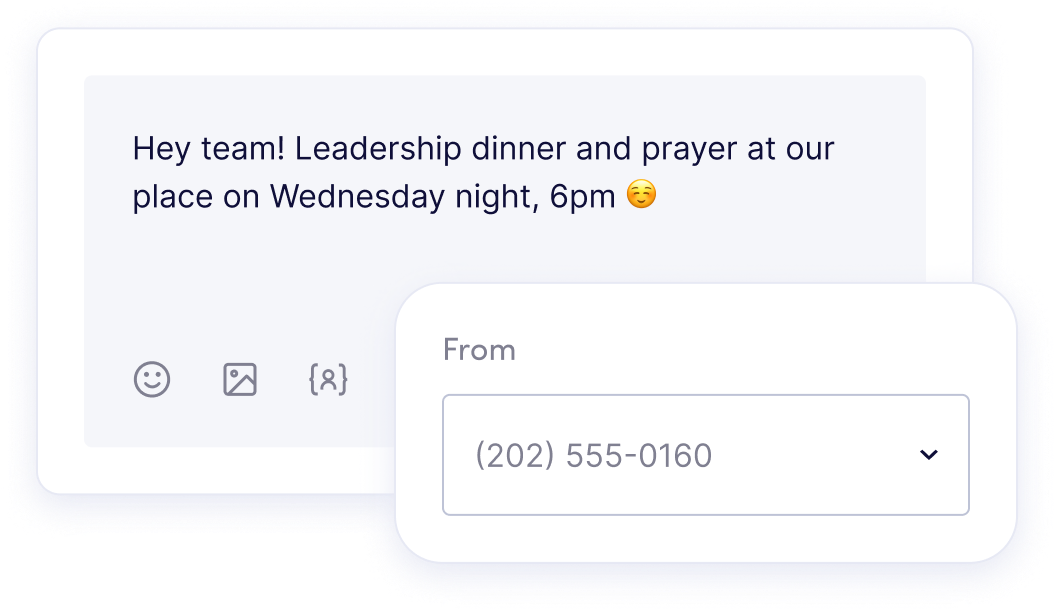 Automated workflows
You can use text-to-join keywords and automated workflows to build out follow-up texts for visitors and volunteers. Go a step further and use conditional routing and text menus to send specific information on what's happening in your new church.
Here's an example of how it could work: Someone texts your keyword (i.e. "hey" to xxx-xxx-xxxx) and receives back an auto-response with a list of options (1. Service Times 2. Next Steps 3. Give 4. First-Time Visitor, etc). They respond with their number and are sent additional information automatically.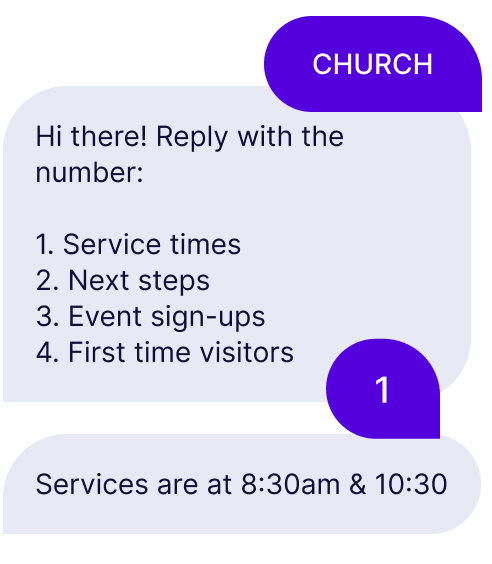 Customer Review
"We are a church plant and we've found that email is not nearly as effective as texting communication. This was a GAME CHANGER. We use it in our guest follow-up process, pushing out updates, and staying connected with our Launch Team."
Easy integrations
More than likely, you're using some type of church management software to help organize your growing church. We have the capability to integrate with your database. And there's no tech knowledge needed.
If we haven't already created our own integration with your ChMS, Zapier makes it simple to pass along any information to your Clearstream account.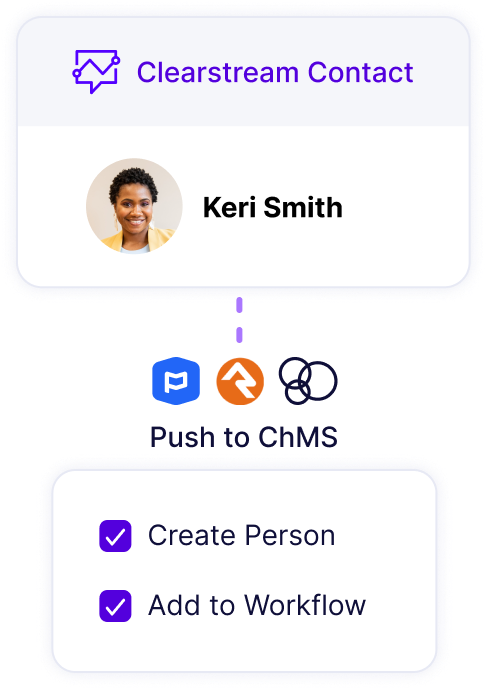 Two texting accounts
Your church plant plan comes with one main account and one subaccount. We often see church plants use their subaccount for prayer. Asking people how you can pray for them is a common strategy for engaging the community and growing your church. Invite your prayer team as users, and keep communication siloed from other church announcements, reminders, etc.

Customer Review
"As a small church, communication is vital to keep all of our functions and ministries rolling through the efforts of volunteers. This app has helped key volunteer leaders communicate clear, time-sensitive information to people that they actually read!"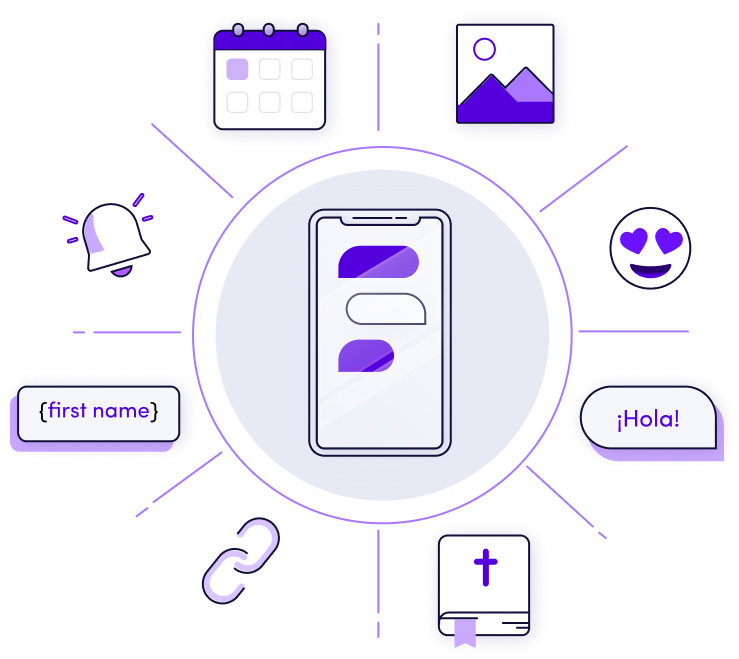 Native mobile app
Church planting is busy and ministry happens everywhere. For event changes, coffee meet-ups, service announcements, volunteer scheduling, and more — use our native mobile apps.