Subaccounts
Subaccounts let you easily divide ministries or campuses into separate accounts under your main umbrella account, but with one monthly plan. Each subaccount comes with its own lists, integrations, keywords, users, local 10-digit number, and inbox. Give leaders access to only certain subaccounts. Allocate monthly credits to each subaccount to monitor and limit usage.
Separate inbox
Each subaccount comes with its own inbox. Different ministries, teams, or campuses can have one-on-one conversations with their own people. There's no shared space or cross-channel text threads.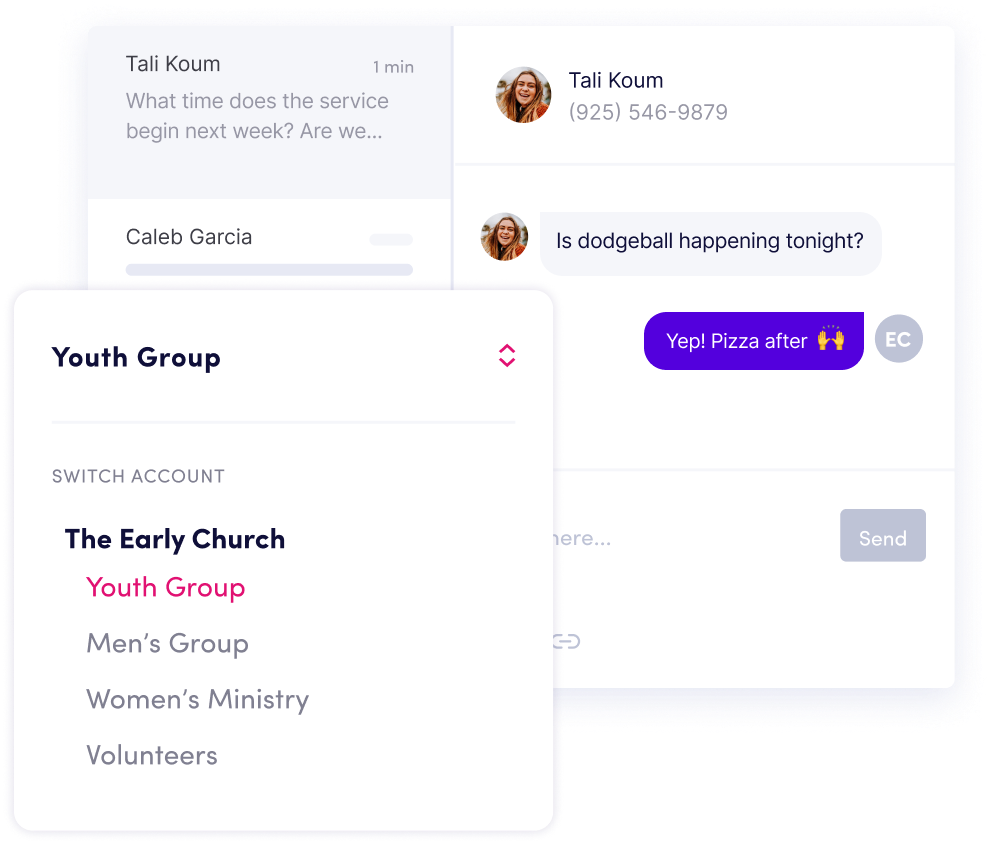 Separate lists
Each subaccount comes with its own lists. Ministries, teams, or campuses can store their own subscribers and text them with ministry-specific information.
You can even sync only certain lists from your ChMS into a subaccount.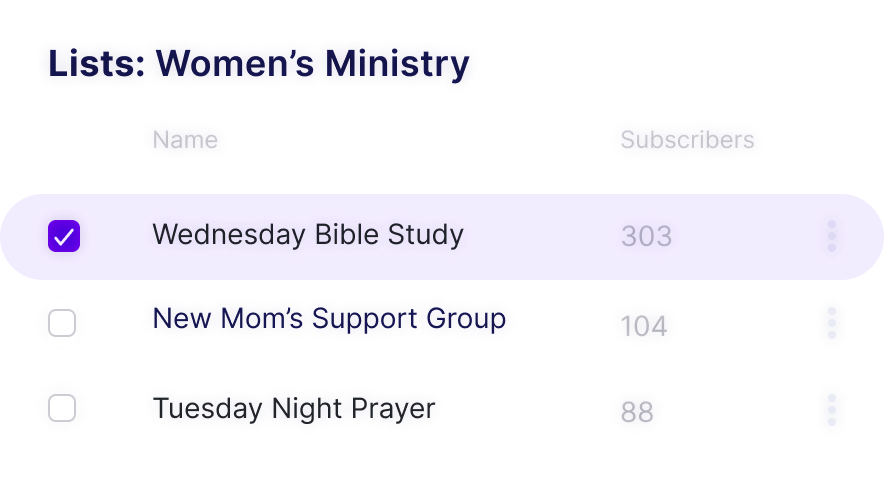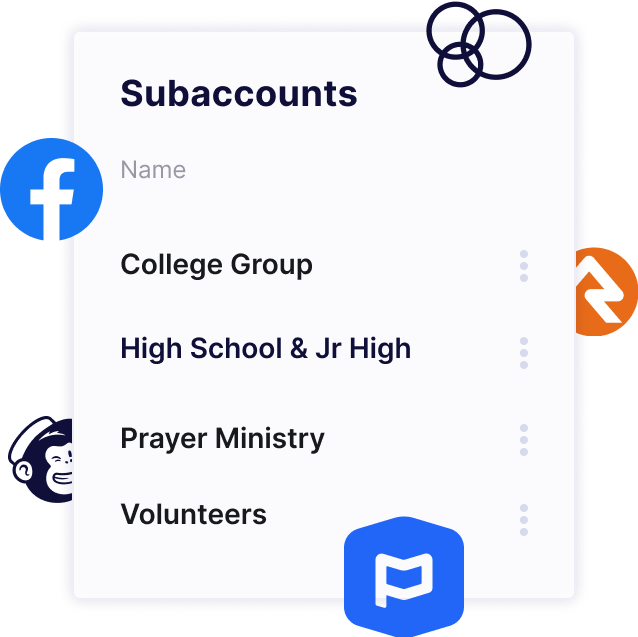 Separate number
Each subaccount comes with its own A2P 10DLC number, which gives people direct access to that ministry, team, or campus. Every A2P 10DLC number comes with unlimited keywords.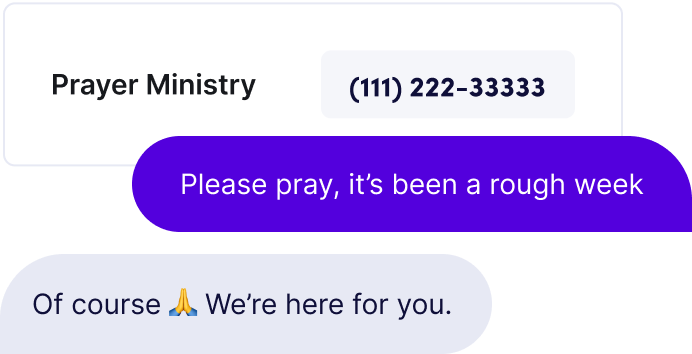 Separate users
Each subaccount comes with its own users. Designate your ministry-specific leaders and teams to certain subaccounts only. Have as many users as you want in each account.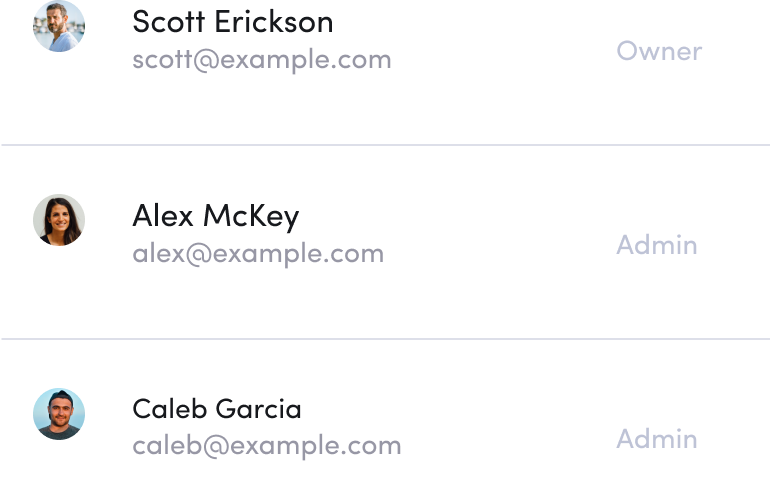 FAQ's
Can I allocate and limit message credits for ministry or campus subaccounts?
Yes. A common need is to have the ability to limit usage based on a ministry or campus. From within your master account, you can distribute and limit message credits from your Clearstream plan. This makes it easy to track usage based on each subaccount.
Can I toggle between different subaccounts?
Yep, you can easily switch between subaccounts while staying logged in. You won't need to log out of one subaccount in order to log in to a different one.
What are the roles in a subaccount?
Owner, Admin, and Editor.
The Owner can do it all, and has access to the master account and all subaccounts. Whoever created the account will be the only owner. You can transfer ownership in your settings.

Admins can do almost everything an owner can aside from create subaccounts. Admins only have access to the specific subaccounts they've been invited to and they can invite users, edit integrations and also edit billing if they have access to the master account.

Editors have access to all the core features in your account. An Editor can create and send messages, view incoming messages, and create/edit keywords.
Can I add more subaccounts to my plan without upgrading?
Start Your Free 30-Day Trial
Killer customer support on every plan. No contract, setup fees, or pushy sales tactics.