Clearstream vs Flocknote
Both Flocknote and Clearstream are texting software developed specifically for churches. Although we have similarities, each software has its own unique approach and features.
New plants to many of the largest and most influential churches in the U.S. rely on Clearstream as their texting service.
Features Compared
Clearstream
Flocknote

Pricing

Based on the number of texts you send each month. View our pricing here.

Starting plan is $29/mo - 1,250 texts.

Based on the number of contacts you have in your account. View their pricing here.

Starting plan is $8/mo - 41 to 50 contacts.

Unlimited Keywords

Two-Way Texting

Unlimited Texting

Church Management

MMS (Picture Messaging)

Personalized Messaging

User Management

Text Links

Clearstream developed links with tracking & church subdomains.

Email

Metrics

Unlimited Lists

Templates

Multi-Lingual
Try Clearstream out yourself! Text COMPARECS to 94000.
Or, scan the QR code below.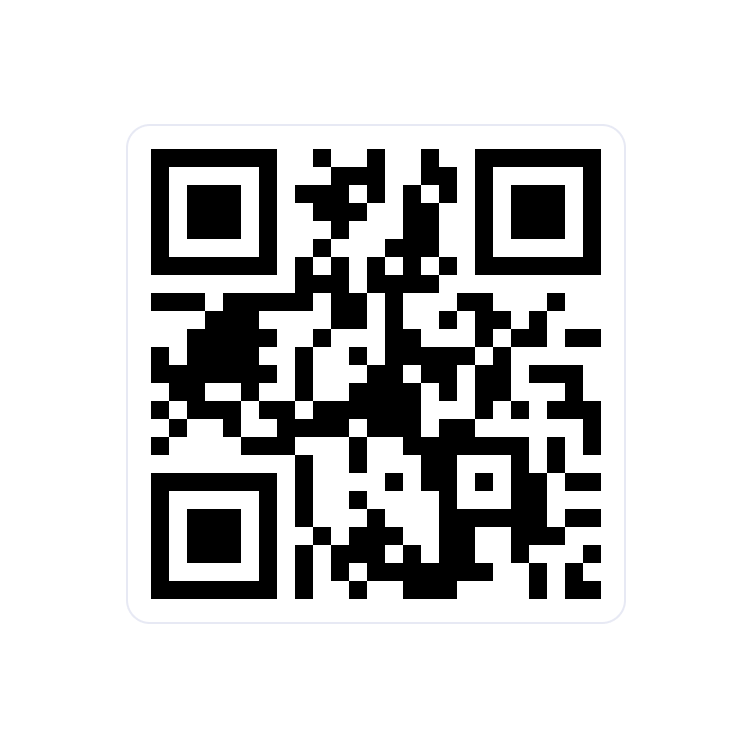 Product
We love Flocknote and they've built a great product, but there are a few things that set Clearstream apart. We're meticulous about providing a platform that is fast, easy to use, and beautiful to look at. We also have features unique to us - subaccounts, video, menus, and notes - and we're constantly developing more.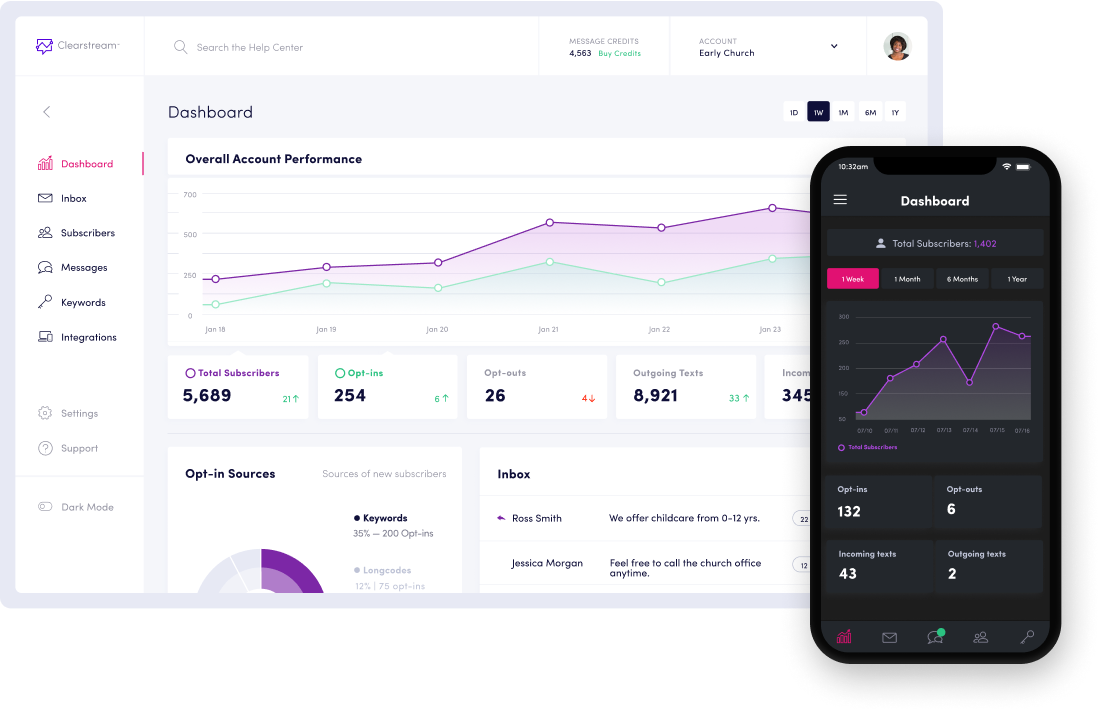 Integrations
We have two-way integrations with Planning Center, Rock RMS, and CCB/Pushpay. Not only can you sync existing lists into Clearstream, but you can also push info collected via text into your ChMS and create a new person profile and optionally add people to a Workflow, Group, or Process Queue. There are no issues with duplicate profiles or slow data syncing.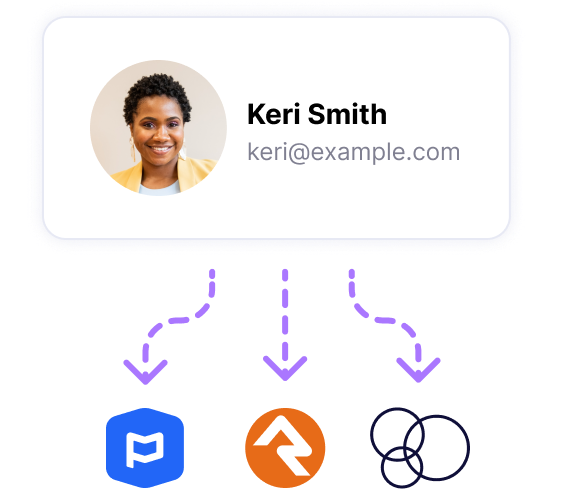 Automated Workflows
Mass texting is only the beginning of what you can do with Clearstream. Schedule or delay texts for later, auto-reply with different information based on someone's menu choice, send different texts based on how many times a keyword is used, route people to different accounts or workflows, and more.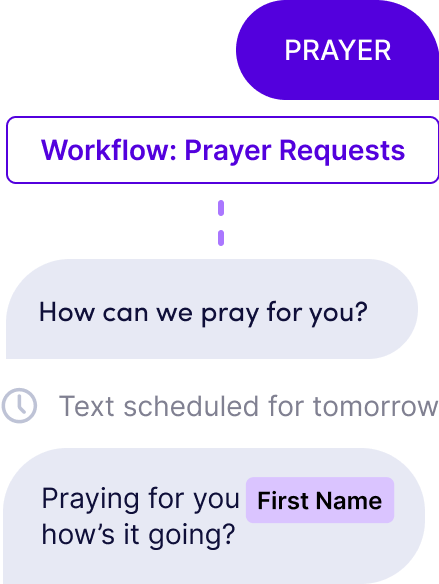 A2P Registration
We register all texting numbers with the highest vetting possible, giving you faster message throughput and less carrier filtering. You get to choose your own 10-digit, local number, and you get more than one number with each monthly plan.

If you're interested in a 5-digit number, Clearstream is a Premiere Partner with the Short Code Registry. We're the most affordable option for leasing 5-digit numbers.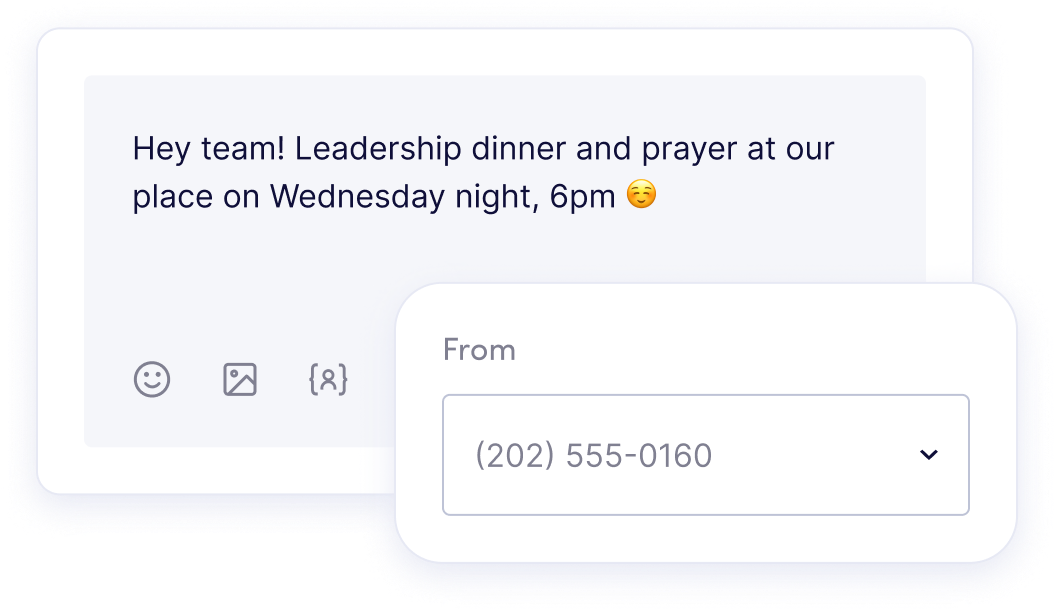 Customer Review
"The customer service is incredible. And the product itself is just as good."

- Eddie, A.